BINANCE SMART CHAIN DEVELOPMENT SERVICES COMPANY
Binance Coin's BNB coin address was inflexible, prompting the development of the Binance smart chain. Both blockchains are active at the same time. Binance Smart Chain is a stand-alone blockchain that can function even if Binance Chain is unavailable.
What Is Binance Smart Chain?
The Binance Smart Chain is a separate blockchain that works alongside the Binance Chain. It is based on the Ethereum Virtual Machine (EVM) and includes a solid smart contract. As a result, it is extremely versatile on a blockchain network. Binance Smart Chain, contrary to popular belief, is not a layer two or off-chain scaling solution. It's a stand-alone blockchain that could continue to function even if Binance Chain went down. From a design sense, both blockchains are quite similar.
Users and developers alike benefited from Binance Smart Chain's compatibility with Ethereum Virtual Machine. It is simple for developers to link their projects with Ethereum. With a few basic settings, users may easily incorporate MetaMask on the Binance Smart Chain.
Difference Between Binance Chain And Binance Smart Chain
Binance Chain: The Binance Chain is based on the concept of distributed consensus. It has a high-performance matching engine that operates on a decentralised digital asset market that is both fast and secure.

BEP And Mini-BEP2
BEP is a technological standard for issuing tokens. For transactions, the Binance Smart Chain leverages the BEP and Mini-BEP2 standards.
Peggy Coins
To peg the native assets, peggy coins such as BTC, ETH, XRP, and others are used.
Binance Chain Governance
Binance Chain features its own built-in governance system that allows BNB holders to propose trading pair additions.
Proof Of Stake And BFT
Users can stake more high-market-value coins thanks to POS consensus. The BSC system can function even if one or more nodes fail thanks to BFT.
Binance Chain Governance
Binance Chain features its own built-in governance system that allows BNB holders to propose trading pair additions.
Orderbookl Match Engine
The orderbook is a list of open purchase and sell orders for a certain asset that is arranged by price. The trade procedure is only executed once each block by a match engine, while the execution fee varies from buyer to seller.
Binance Smart Chain: Binance Smart Chain is a dual-chain architecture that allows users to create decentralised applications and digital assets on one blockchain while also taking advantage of quick trading on the other.

EVM Compatible
Because the Binance Smart Chain is based on the Ethereum Virtual Machine, it was simple for developers to connect their projects over Ethereum, and it was also simple for consumers to integrate Metamask on the Binance Smart Chain with a few basic settings.
Proof Of Stake Authority
Users can stake more high-market-value coins thanks to POS consensus.
Cross-Chain Contact Event (Transfer, Support, and Trade)
The transaction fees on the Binance smart chain are lower. A basic money transfer, for example, costs merely 0.01 USD. BNB tokens are used to pay transaction fees.
Binance Chain Governance
Binance Chain features its own built-in governance system that allows BNB holders to propose trading pair additions.
Growth
Binance Smart Chain enables for Smart Contracts and faster block times. It can be used with a Binance currency. It also works with apps that were created with Ethereum in mind.
How does Binance Smart Chain operate
These two mechanisms are required for Binance Smart Chain to function.
Consensus
Users stake BNB for platform verification using a proof-of-stake (POS) consensus process in Binance smart Chain development. They receive a payout from the network for each valid positive block.
Cross-Chain Compatibility
Binance Smart Chain was created as a stand-alone solution that complements the existing Binance Chain. The idea of dual-chain architecture allowed for seamless asset transfer between blockchains via the cross-chain interoperability process.
On the Binance Smart Chain, how are decentralised finance applications supported?
Binance has announced that they are supporting over 13 different projects with $100 million in exchange for blockchain developers who will be able to create decentralised applications on Binance Smart Chain, a high-performance Distributed Ledger Technology network. It has also announced that it will receive money from the digital asset firm for its second batch of DLT-focused activities.
Binance Smart Chain now hosts roughly 40 DApps, infrastructure, and tools. Binance has particular initiatives in place to ensure that the Binance ecosystem thrives. More DApps in synthetics, derivatives, prediction marketing, aggregators, and other use cases are being actively pursued by the corporation.
What are the many initiatives that are being run on the Binance Smart Chain?
These are the six initiatives that were chosen as part of our $100 million accelerator fund's initial class of winners this year:
AnySwap
Arkane Network
BakerySwap
Bitqurey
Proxima
Pancake Swap
They were selected on the following criteria
Features That Can Be Integrated In A Blockchain With Binance Smart Chain
The Binance Chain browser extension allows you to send and receive funds on the Binance Chain, Binance Smart Chain, and Ethereum blockchains. This addon can be used in conjunction with other Binance Chain products for authentication and transaction without exposing users' private keys. To handle communication between web apps and extensions automatically, a code must be implemented.
Synthetix is a technique for creating synthetic assets. Synthetix Network Tokens can be lent or locked by users (SNX). On the DeFi platform, synthetix allows consumers to employ a choice of asset kinds as their chosen lending option.
Explorer is a search engine and browser that allows users to look up information about individual blocks, public addresses, and cryptocurrency transactions. It is made up of:
Mainnet: The mainnet (the original and functional blockchain) is where genuine bitcoin transactions in real money take place.
Testnet: It is used to test a project before it is deployed on a blockchain.
The faucet offers free testnet BNB tokens. On Twitter, Faucet is in use. Users can send out a tweet (which will be available on the activity's launch date) and receive 100 testnet BNB in exchange. Each Twitter account can only claim Testnet BNB once every 24 hours through sharing.
BSC uses a 21-validator scheme with POS consensus to ensure short block times and minimal fees. The validator that will produce blocks will be the most bonded validator candidate for staking. The BSC will provide a self-sovereign blockchain that will provide security to chosen validators, EVM compatibility that will enable all Ethereum tools and DApps at a faster rate, and more. Interoperability with a native dual-chain network, decentralised POS authority, and community involvement.
Binance Chain features its own built-in governance system that allows BNB holders to propose trading pair additions.
Staking : There are two sorts of stakes. Locked staking occurs when users lock their BNB tokens for a specific amount of time and are unable to unlock them until the deadline has passed. On it, they earn interest.
Staking Options : Users can lock their BNB tokens and then unlock and get them whenever they wish. They get interest on the token they've saved.
Token Management : The issuing of tokens is part of token management. A transaction that creates new assets is known as an issuance. The following elements make up an issuance transaction: symbol, Token URI, Token Type, Total Supply, Owner, and Mintabl.
On the Binance Smart Chain Network, we provide Dapp development.
On the Binance Smart chain network, we provide a wide range of Dapp development services. These Dapps streamline lending, borrowing, mining, gaming, asset tokenization, and many other functions. Among the DappS solutions are:
BLINK
The exciting relationship between WINK and Binance has resulted in Blink. It is a leading gaming, mining, and gambling platform. Since its inception, it has experienced rapid growth.
Jetfuel.Finance
Jetfuel is a Binance Smart Chain yield farming and aggregator platform that integrates elements from the most successful DeFi projects, including Compound, Fry.World, Yearn, and Harvest.
Venus
Venus is a decentralised algorithm money market and stablecoin protocol that gives borrowers and providers instant access to liquidity and earnings.
Bunny Pancake
Farmers can use the Pancake Bunny protocol bunny to maximise their yield compounding technique by using their yield-seeking behaviours. Pancake Swap uses a new and fast developing DeFi yield aggregator called Pancake Swap.
Cream
Lending, exchanges, derivatives, payments, marketing, and asset tokenization have all benefited from the DeFi movement. Anyone has access to all of these solutions. As a result, C.R.E.A.M financing pushes the boundaries of these new financial systems to encompass as many people and assets as possible while being safe.
StreetSwap
The AMM arm of the Thugs.fi project is StreetSwap. It provides lightning-fast assistance for all trade demands and is rewarded for it.
Pyra
PYRA is a fresh new Binance Smart Chain-based DApp that creates BNB simply by holding tokens.
One of the most well-known bitcoin exchange creation firms is Blockchain App Maker. We have a track record of providing cutting-edge solutions to our clients by leveraging our knowledge and expertise in cutting-edge technology. It has experience with Binance Smart Chain to construct a variety of DApps and DeFi initiatives.
History is tedious! Numbers,
on the other hand, aren't!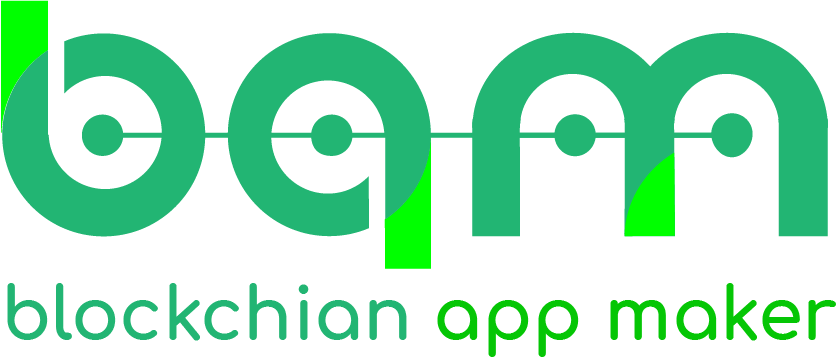 Interested In Our Services?
Research and Development Centre
407, Atulya IT Park,
Bhawarkua Main Rd, Indore,
Madhya Pradesh 452010
Apartment 4105, 25 Arena Tower Crossharbour Plaza, London E14 9YF
135, 447 Broadway, 2nd Floor, New York, NY 10013, USA
FDRK3822 Compass Building, Al Shohada Road, AL Hamra Industrial Zone-FZ, Ras Al Khaimah, United Arab Emirates
264 George Street, Sydney 2000