NFT Marketplace Like Foundation
Developing an Auction integrated NFT marketplace like Foundation to help you establish a traffic generator for your NFT marketplace.Providing NFTS With A Liquidity Solution Through An Auction Portal Similar To Foundation
Offering Liquidity Solution For NFTs With An Auction Portal Like Foundation
Many sectors have been drawn to the NFTS movement by the opportunity to use blockchain technology to integrate their digital company with NFT. Ethereum's criteria for representing unique assets, as well as its continuous advancement in blockchain technologies, cleared the door for the use of unique NFTS across numerous blockchain networks. As a result of the modernization of digital assets, the increase in NFTS and its traffic flooded the market with lots of NFT. The NFTS Overflow in the crypto market lags behind its market reach. As a result of several NFTS manipulating the crypto market, there was a lack of liquidity for NFTS.Only a few NFTS are receiving their pitch in the market, and only a few of them are gaining audience notoriety due to the creators' fame. The Foundation's novel auction mechanism, which allows creators to advertise their NFTS on its platform for worldwide market visibility, sorted out the illiquidity of NFTS. Your NFTS is outsourced to crypto investors and NFT collectors all over the world through the site. With its global market awareness, NFT auction portals like Foundation enable you obtain attention for your NFT projects and facilitate significant money in auction sales.
Why Should NFTs Use An Auction Platform?
Only the well-known creators who are well-known in the present market gain from the NFTS rife and impact. Due to their lack of exposure and repute, many NFTS go unnoticed in the marketplace. As a result, NFTS is illiquid, as it remains on the market despite a lack of interest from the public. Our innovators included an auction platform like Foundation to mitigate this in the competency of NFTs, allowing users to mint and list their NFTs. This auction platform allows the public to bid on NFTS of their choice, giving the NFTS a significant asset value. Because of the prominence of auction portals and the trust that investors have in them, their community audience is diverted to your NFTS, which gives you a lot of exposure in the global market. The platform's traction and reputation entice sovereign investors to NFT, resulting in more traffic and income prospects for your platform. With its unmatched bidding mechanism with English and Dutch auction techniques, enabling NFTS to construct and list in auction platforms like foundation offers enormous audience traction.
English Auction
The most popular type of auction for selling things is an English auction. The price grows steadily from low to high until another buyer willing to spend after a certain amount is left willing to bid, but the higher bid is not met. The auctioneer will keep an eye on the proceedings to ensure that all bidders have a chance to raise the price worth.
Dutch Auction
A Dutch auction is a market system in which the price of an item is determined after all bids have been received and the highest price at which the item can be sold has been reached. Investors submit a bid for the item of their choice in terms of quantity and price in this form of auction. The winning bid is the first one, which results in a sale.
Benefits Of NFT Marketplace Like Foundation
Creates Value For Your NFTS
Your NFTS will benefit greatly from a marketplace with an auction platform that enables bidding. This unrivalled bidding opportunity could result in the sale of your NETS for millions of dollars.
Liquidity
By outsourcing your NFTs to a diverse audience and persuading them to purchase your NFTS, marketplaces with auction features provide rapid liquidity to your NFTS.
Market Visibility
The NFTS auction platform will direct its community to your new NET project, providing excellent market visibility for your NFTs to a worldwide audience. It also helps your platform receive a lot of visitors.
Audience Traction
With their prominence, auction features have the potential to draw sovereign investors to your platform. The flashy nature of auction houses attracts a wide range of people to your platform.
Revenue Stream
NFT markets, like as Foundation, give a consistent cash source to the platform and its audience. Your platform will profit financially from the gas fee and service charges.
Step 01
To connect your wallet, go to the marketplace and click "Connect Wallet."
Step 02
When you connect your wallet, your profile will be activated. Make your account unique and connect it to your social media profiles. This allows your customers to learn more about you and your work.
Step 03
Select "create" from the drop-down menu. This allows users to choose between submitting a JPG or PNG image or an MP4 video file.
Step 04
In the proper format and size, upload your digital depiction.
Step 05
Add a title, description, and details to your NET that will help the user understand what your NFT is about. Before signing your NFT, double-check the details of your work.
Step 06
To mint your NFT, click the Mint NFT button.
Step 07
Your NFT should be signed. It will link the NFT to your unique Ethereum address and wallet for the rest of its life, allowing collectors to verify that the work is truly yours.
Step 08
Approve the gas surcharge. In Ethereum, the gas fee is the cost of producing NFT.
Step 09
Wait for the platform to finish minting your coins. You may check the status of the minting process by going to Etherscan and looking at the projected completion time.
Step 10
Double-minting should be avoided. Minting the same NFT or pressing the "Mint NFT" button many times can increase the cost of your minting procedure.
Step 11
After the transaction has been approved, the newly created NFT will appear in your dashboard.
Our Action Towards Success
Developing an NFT marketplace like Foundation, according to Blockchain App Maker pioneering business development services, is the greatest solution for elevating your business and NFTs. We carefully design your platform, which will have the following features.
Multichain Development
Our blockchain expertise enables us to design your platform across numerous blockchain networks, each with its own set of advantages.
Complete Customization
We provide total customization for hassle-free transactions. Allows you to completely personalise your platform, from the technical stack to the user experience.
Cross-Chain Ecosystem
Polkadot's cross-chain connectivity protocol will be included into the platform, allowing it to link to other blockchain networks.
Marketing & Fundraising
With ICO, IDO, IEO, and INO fundraising formats, we can provide immediate cash support. With our primary marketing strategies, we offshore your project and bring sovereign investors to your platform.
Layer 2 Solution
The platform can also be built using Ethereum's second layer solution, which allows you to connect to Ethereum's diverse networks with higher throughput and lower gas fees.
Secured Environment
Our development service ensures that your credentials are secure and that your transactions remain anonymous. Our secure platform is capable of withstanding any technical attacks from hackers.
History is tedious! Numbers,
on the other hand, aren't!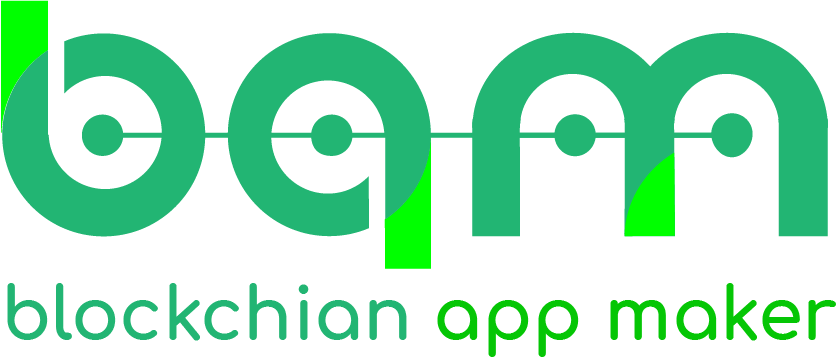 Interested In Our Services?
Research and Development Centre
407, Atulya IT Park,
Bhawarkua Main Rd, Indore,
Madhya Pradesh 452010
Apartment 4105, 25 Arena Tower Crossharbour Plaza, London E14 9YF
135, 447 Broadway, 2nd Floor, New York, NY 10013, USA
FDRK3822 Compass Building, Al Shohada Road, AL Hamra Industrial Zone-FZ, Ras Al Khaimah, United Arab Emirates
264 George Street, Sydney 2000