Build Your
Decentralized Exchange Like PancakeSwap
Utilize our decentralised exchange development platform services to build your own decentralised exchange like Pancake Swap on the BSC blockchain.
A Brand-New Entrant In The Decentralized Exchange Domain
The emergence of cryptocurrencies has drastically transformed the digital world. Cryptocurrency is a type of virtual currency payment system based on the blockchain network. A decentralised exchange is used for this type of transaction. Cryptocurrencies such as Bitcoin, Ethereum, Dogecoin, Litecoin, and others are traded on this type of exchange. The influence of a third party entity or a central authority is eliminated because this sort of trading is decentralised. allowing individuals to transact their coins with total openness and freedom The decentralised exchange is extremely adaptable, allowing it to be implemented on a variety of blockchain platforms. In the crypto industry, many decentralised exchanges are being built. The bulk of company models have taken it upon themselves to create their own decentralised exchanges. Based on their blockchain network, each decentralised exchange is distinct.
In the current market, decentralised exchange platforms such as Pancake Swap are the most popular. This plattorm is attracting a lot of attention from investors. We at Blockchain App Maker have the necessary skills to create the greatest decentralised exchange development platform for Pancake Swap.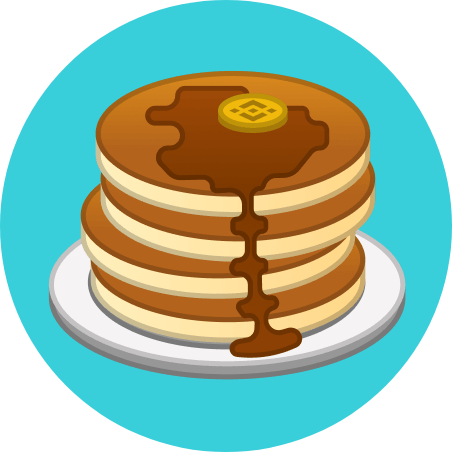 PancakeSwap is a decentralised trading platform that uses the Binance Smart Chain blockchain network entirely. BEP-20 tokens are largely exchanged on this platform. The fundamental cause for this decentralised exchange platform's exceptional success is Automated Marketing Maker (AMM). AMM allows users to trade cryptocurrencies on the exchange platform without having to be matched with the digital ledgers of other users because they are in direct communication with the liquidity pool.
Workflow Of PancakeSwap Platform
The PancakeSwap platform, which functions like a decentralised exchange, is wholly built on the Automated Marketing Maker's fundamental functionality (AMM). When a user deposits funds on an exchange platform, they become a liquidity provider for the platform. Following the user's investment in the platform, the decentralised exchange specifies the user's crypto tokens. After completing the crypto token specification process, the user must integrate the platform with a digital wallet. This digital wallet allows users to securely store their bitcoins and then swap them at a later time. The platform can trade a wide range of crypto tokens; as a result, the platform sets the type of token that will be traded. Users can swap their cryptocurrencies after setting up a wallet and defining the sort of crypto token they want, and the platform verifies the progress and starts the trading process.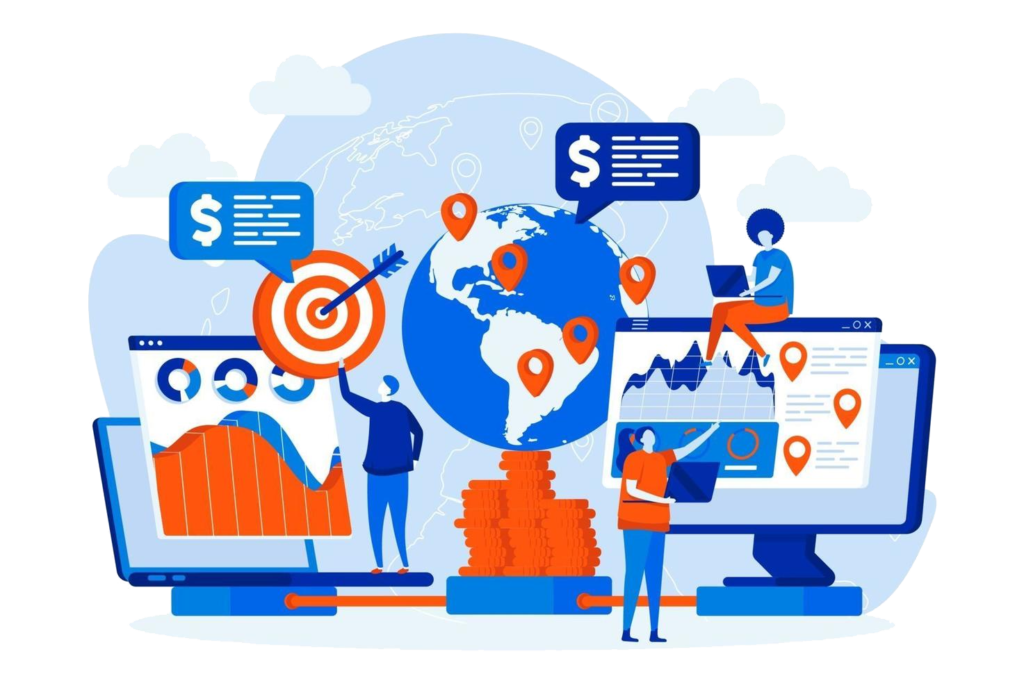 Why PancakeSwap Exchange ls A Better Development Choice Than The Other Exchanges?
The Ethereum blockchain is used to power most decentralised exchanges. The high utilisation rate of these exchanges has resulted in severe network congestion and high transaction prices, both of which are disadvantageous to the crypto community. Blockchain experts have discovered a way to address these problems. The solution is to build decentralised exchanges on a different blockchain platform, such as the Binance Smat Chain. The innovative concept of developing a decentralised exchange on the Binance Smart Chain platform paved the door for Pancake Swap, which is reported to have solved the congestion and transaction cost issues that plagued earlier decentralised exchanges.
Primary Reasons For Creating Your Own Decentralized Exchange Like PancakeSwap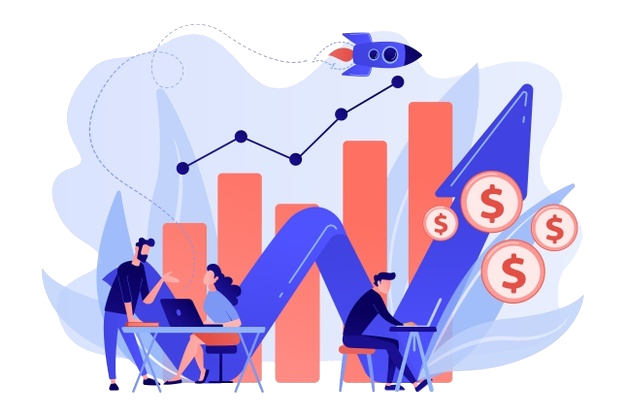 Because of the following key reasons, decentralised exchange systems developed on the Binance Smart Chain platform have an advantage over other exchange platforms.
Create Your Decentralized Exchange Platform Like PancakeSwap
We build your PancakeSwap-like decentralised exchange platform from the ground up at Blockchain App Maker by delivering high-quality end-to-end services. The criteria of users, as well as the architecture of their design and development process, are established before proceeding with the establishment of a decentralised exchange like Pancake Swap. Our exchange platform is integrated with the AMM model, which allows users to fund the platform and become liquidity providers, allowing the liquidity pool to grow. The staking development process begins, which provides passive income in the accounts of platform users. The swapping development process is carried out on the platform in the intermediate part, allowing users to exchange their crypto tokens at the end. We add a unique capability to your platform: the ability to exchange non-fungible tokens. NFTS are on the rise at the moment. The ability to trade non-fungible tokens in a decentralised exchange would be a huge moneymaker for users. Smart contracts are generated and executed on the Binance Smart Chain blockchain precisely before the trading platform is deployed. To ensure safe and secure transactions, we integrate the platform with high-grade security measures. The customer's freshly constructed PancakeSwap-like decentralised exchange platform would then be deployed into the crypto market as the last phase.
The Quality Benefits Of Our DEX Platform
Lottery scheme
Our exchange platform includes a lottery system that allows users can participate in lotteries to raise the value of their tokens.
Staking
Our stalking protocol provides significant incentives in the account and encourages the users' accounts to generate passive revenue.
Tracking of transactions
Our transaction tracking technology can trace transactions in seconds, allowing for easier market monitoring.
Automated Market Makers (AMM)
Our integration of the AMM feature allows users to have direct touch with the liquidity pool, boosting the trading process' efficiency.
NFT marketplace
Because it allows non-fungible tokens for trading and works as an NFT marketplace, our decentralised exchange platform is extremely compatible.
Initial Farm Offering Support
Users can participate in the sale of the newly created token using our Initial Farm Offering (IFO) support mechanism.
Effortless Trading
Using the liquidity pool on our platform, users can trade their native token with ease.
Wallet Integration
For smooth swapping and trading, our DEX like Pancake Swap development platform offers a variety of high-quality digital wallets.
Flexible Payment Method
Our platform includes a sophisticated payment gateway option that provides users with a great deal of freedom.
Wallets That Our Pancake Swap Development Platform Supports The process of integrating a digital wallet into a decentralised platform is critical. A digital wallet is a platform for storing and initiating cryptocurrency for later trading. Many different digital wallets are supported by our PancakeSwap Development platform, which is developed by our DEX development firm.
Future Of PancakeSwap Like Decentralized Exchange Platform
The launch of the Pancake Swap exchange platform has accelerated cryptocurrency adoption. It has drew a big number of people to the crypto market. When compared to other crypto exchanges, this decentralised exchange is safer and has faster transaction speeds. Because they were built on the Binance smart chain platform, they have extraordinary functionality. It is expected to overtake all decentralised exchanges in the near future. The combination of numerous smart development protocols, such as Automated Marketing Maker (AMM), lottery scheme, staking protocol, yielding protocol, and others, is the fundamental reason for its success.
Primary Reasons For Creating Your Own Decentralized Exchange Like PancakeSwap
Blockchain App Maker is considered as one of the most reputable cryptocurrency development firms in the industry. Our customers have access to a variety of services 24 hours a day, seven days a week. Our high-quality end-to-end services include, for example,
History is tedious! Numbers,
on the other hand, aren't!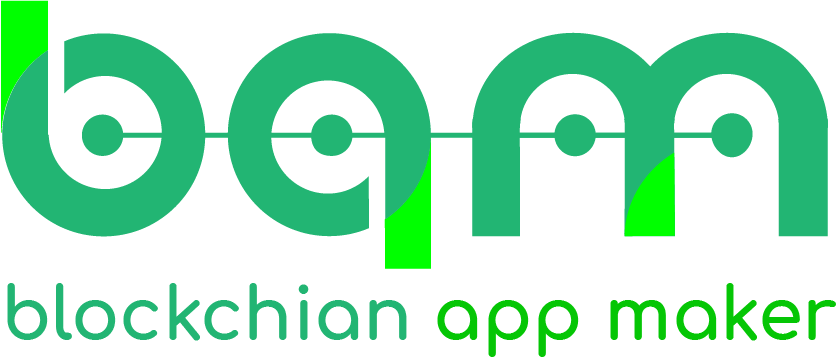 Interested In Our Services?
Research and Development Centre
407, Atulya IT Park,
Bhawarkua Main Rd, Indore,
Madhya Pradesh 452010
Apartment 4105, 25 Arena Tower Crossharbour Plaza, London E14 9YF
135, 447 Broadway, 2nd Floor, New York, NY 10013, USA
FDRK3822 Compass Building, Al Shohada Road, AL Hamra Industrial Zone-FZ, Ras Al Khaimah, United Arab Emirates
264 George Street, Sydney 2000