DeFi Yield Farming
Development Services
If you're interested in Decentralized Financing, our DeFi Yield Farming Development Services is a great place to start. This is an excellent opportunity for you to invest in a thriving industry. To get started on your DeFi business, contact our staff. Today is the start of your trip!
Defi Yield Farming Development
Due to a surge in interest among businesses and investors, the Decentralized Finance or DeFi market has risen by leaps and bounds in recent years. When it comes to this technology-based industry, DeFi technology is one of the fastest growing in the financial market and is at the cutting-edge of innovation.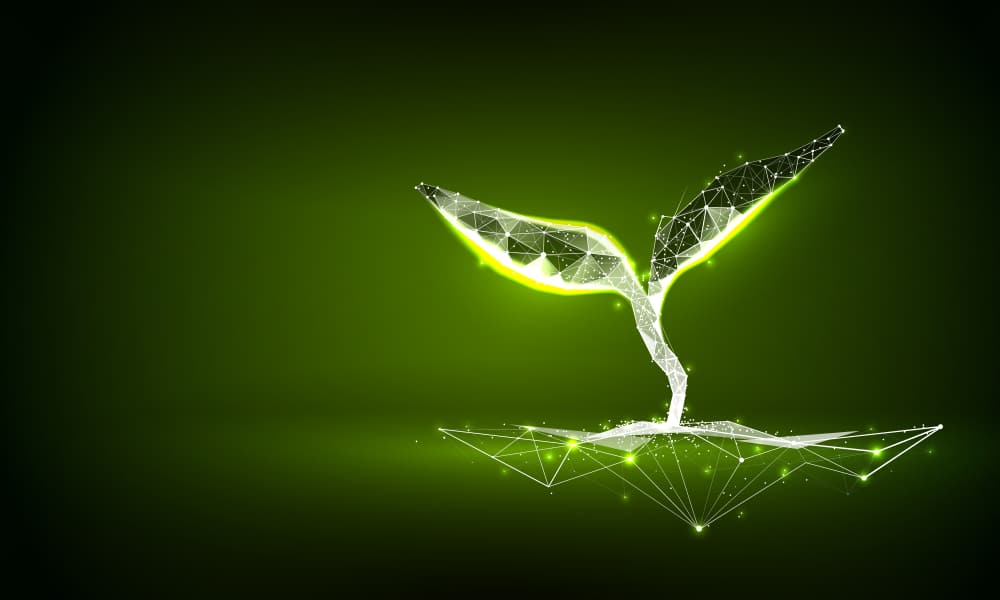 Defining Decentralized Finance
The concept of yield farming is on the rise in this industry, with potential investors eager for a piece of the action. There is no better choice than Blockchain App Maker if you're one of those forward-thinking businesspeople interested in establishing your own DeFi Yield Farming Platform!
When it comes to delivering comprehensive functionality and features, our Defi Yield Farming Platform Development services are unrivalled. With our services, you can captivate your users and distinguish yourself out from the competitors.
What is Defi Yield Farming?
This is a question that would be asked by potential innovators. So, let's have a look at what Yield Farming is all about. Yield farming is the practise of staking bitcoins or other digital assets with the goal of profiting from them. It's a type of investing that uses bitcoin and digital assets as the means of exchange.
In the decentralised financial (DeFI) business, yleld farming is one of the newest and hottest ideas. Liquidity mining is another name for it. Investors can earn extra tokens or other benefits for their role in the DeFi app platorms by yleld farming. 
Decentralized Finances, or DeFi Platforms, are currently at the forefront of the finance industry, as every businessperson in the sector knows. Because of the flexibility and liquidity it provides, this open source, peer to peer style of finance is immensely popular among investors. Yield Farming is a way for investors to profit from this notion.
How DoesYield Farming Work?
This is the second most often asked question by our customers. The procedure is straightforward. In a typical crypto investment, the investor purchases a cryptocurrency or digital asset for a specific amount of money in the hopes of profiting from the increase in value.
The concept is different in Yield Farming. Instead of purchasing more cryptocurrencies, investors lend their existing crypto tokens or coins in exchange for a chance to earn a bigger reward in the form of interest from their development.
In essence, these "yield farmers" are operating as "mini-banks" or "money lenders" for the platform. They lend the crypto coins they have, which enhances the use and adoption of cryptocurrencies and so expands the market. The name 'yield farming' comes from the fact that they obtain a 'return' on their investment.
Yield farming is a rapidly developing offshoot of the DeFi market that investors should keep an eye on. It has a lot of liquidity and is gaining popularity among users all over the world.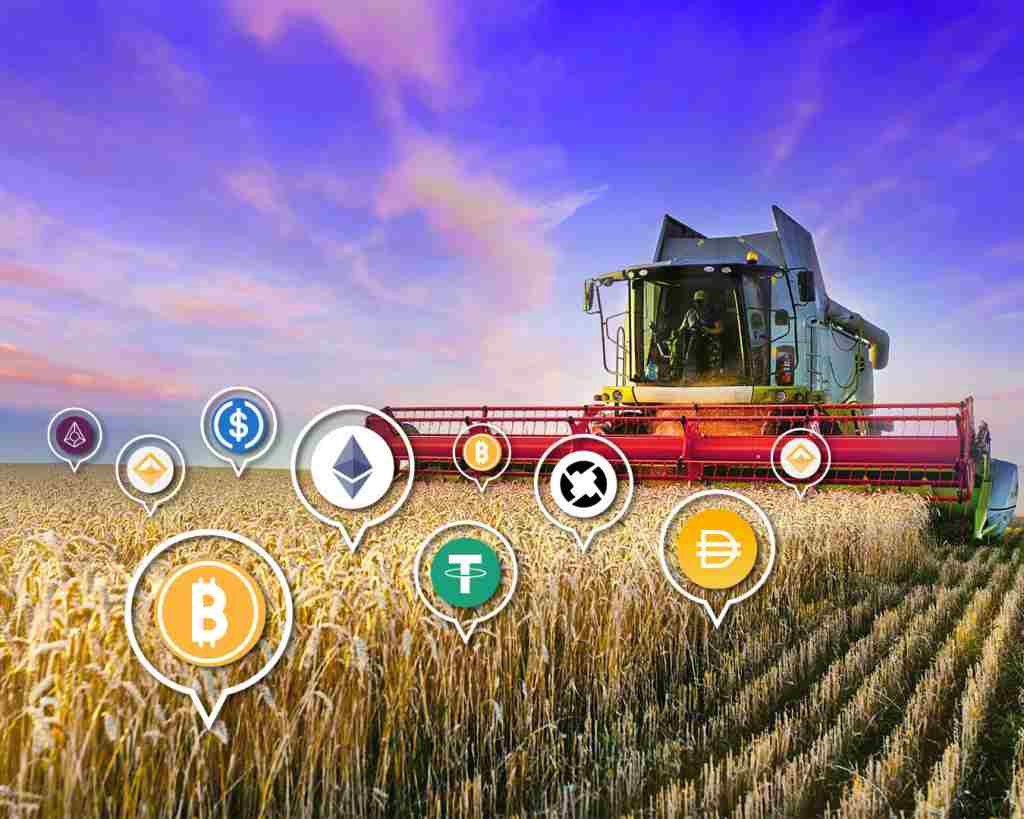 Yield Farming Defi Dapp & Smart Contract Development Services
Blockchain App Maker Maker, a major name in the sector, offers a comprehensive development platform for entrepreneurs all over the world. Our DApp development, which is based on smart contract blockchain technology, provides users with a stable platform that allows for quick peer-to-peer transactions while maintaining full security and functionality.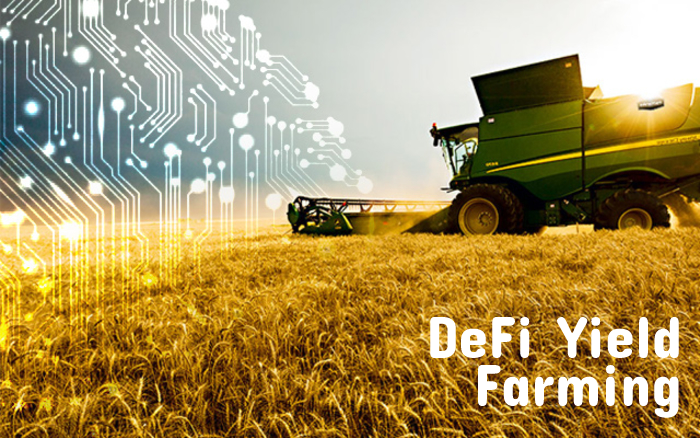 We provide smart contract functionality with an inbullt verification mechanism that can be customised to meet your company's demands. Potential investors can easily join the Defi platform thanks to smart contract capabilities, which eliminates the need for manual intervention. The onboarding procedure is completed in a matter of minutes after all of the prerequisites are met.
Our DeFi Yield Farming platform, which is built on an open-source platform, provides complete transparency and visibility to users, gaining their trust and allowing you to easily scale the platform.
At Blockchain App Maker, we help you take your business to the next level by providing complete development services in not only Yield Farming for DeFi but almost every area of blockchain technology. To discover more, get in touch with our staff.
Returns In Yield Farming - How is it calculated?
This is the most important question that every investor has. They are, after all, giving their hard-won Bitcoins. The purpose is to earn interest. So, let's have a look at how this occurs.
In Yield Farming, the most frequent method of calculating returns is on an annual basis. Let's take a look at some of the industry's most frequent terminology. The reward token is often an ERC-20 token.
Modes: Standard Fluency Creative Formal Shorten Expand Synonyms:
This is the most important question that every investor has. They are, after all, lending their hard-earned cryptocurrency in order to earn interest. So, let's have a look at how this occurs.
Yield Farming allows investors to earn incentives for their investment in the form of dividends, interest, or extra tokens. Because each platform has its own set of laws and protocols, investors should examine the platform's regulations before investing. At Blockchain App Maker, we offer a DeFi platform with a filexible Yleld Farming capacity that can be customised to meet the demands and expectations of the entrepreneur. Come tell us about your idea, and we'll construct a DeFi platform with Yleld Farming capabilities that adheres to the standards you want.
DeFi Yield Financing Platforms and Protocols
Maker is a decentralised credit platform that allows for the generation of DAI. Inventors can create a Maker Vault to store assets and collateral such as ETH, BAT, USDC, and WBTC.
Synthetix is a technique for creating synthetic assets. Users can lend or lock Synthetix Network Tokens with lt (SNX). On the Deki platform, Synthetix allows users to choose a choice of asset kinds as their chosen lending option.
Aave is a well-known decentralised protocol that allows for easy lending and borrowing. The capacity of Aave to automate the value of assets based on ever-changing market conditions has made it very popular among yield farmers. With smart contract capability, it allows for a hands-off approach to yield farming.
Uniswap is a decentralised exchange (DEX) technology that allows users to swap tokens without fear of losing their money. Because of its smooth integration and frictionless token exchanging, it is a very popular platform among yield farmers.
Most Popular DeFi Tokens In Yield Farming
DeFl tokens are an excellent method to put yield farming into practise. There are a variety of DeFi tokens on the market, each with its own set of protocols and platform requirements.
Here are a few of the most well-known ones, along with their ticker symbol.
Why Should You Use A Blockchain App Maker To Develop DeFi Yield Farming?
Yield farming is one of the most lucrative, highly profitable, and liquid types of crypto investment. Yield farming is becoming more popular by the day, because to rising user adoption and reducing laws around the world. Yield farming has a bright future in the short and long term as the DeFi platform mode of finance grows.
With our services, you can capitalise on this boom by creating your own Yield Farming DeFi platform. With a proven track record, entrepreneurs prefer to use Blockchain App Maker as their DeFI Yield Farming Development Company.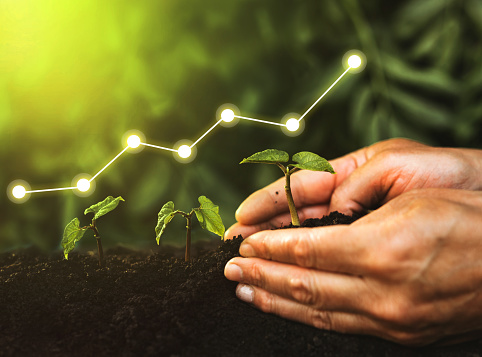 Schedule a meeting with our team to discuss the creation of a Yield Farming DeFi Platform that is customised to your specific requirements!
History is tedious! Numbers,
on the other hand, aren't!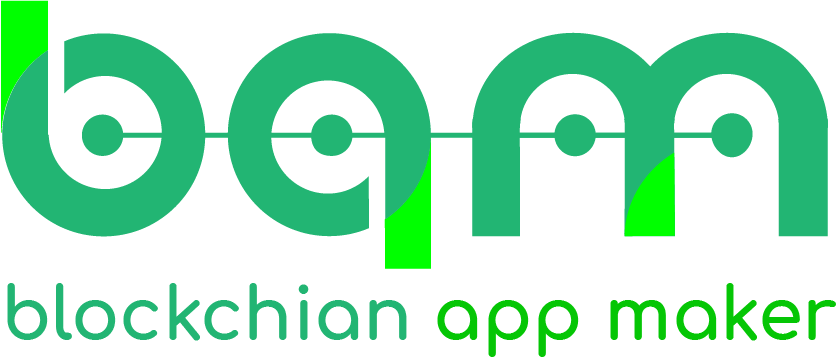 Interested In Our Services?
Research and Development Centre
407, Atulya IT Park,
Bhawarkua Main Rd, Indore,
Madhya Pradesh 452010
Apartment 4105, 25 Arena Tower Crossharbour Plaza, London E14 9YF
135, 447 Broadway, 2nd Floor, New York, NY 10013, USA
FDRK3822 Compass Building, Al Shohada Road, AL Hamra Industrial Zone-FZ, Ras Al Khaimah, United Arab Emirates
264 George Street, Sydney 2000