Whitelabel
NFT Marketplace Platform
To construct your crypto business easily, build the most profitable business opportunity with a fully equipped whitelabel NFT marketplace.
Whitelabel NFT Marketplace Development Solutions
In the cryptosphere, the NFT marketplace is circulating as a lucrative business prospect. With the current trends, its extraordinary growth and talents offer tremendous prospects. The distinct attributes of NFTS, as well as their lucrative aspects, make it a one-of-a-kind business fortune in the cryptosphere. Many company developers and technology initiatives have begun to participate in the NFTS revolution, which unlocks the blockchain's hidden potential in a variety of ways. We can provide a trustworthy white-label NFT marketplace with futuristic technologies and an engaging user experience thanks to our blockchain company development and knowledge in many networks. With an immediate deployment of our whitelabel NFT marketplace platform, you may endorse the most profitable business prospects.
Launch your NFT marketplace Instantly
Whitelabel NFT marketplace solutions let companies embrace the NFTS movement and the benefits of blockchain technology. Market-ready products are the foundations that allow entrepreneurs to enter the market quickly and easily. Whitelabel solutions enable entrepreneurs and business developers to get started quickly and generate revenue without having to spend a lot of money.
Time is an irrevocable asset that creates unanticipated fortunes." Seize the moment!
With our whitelabel NFT marketplace, you can see the workmanship in action.

Futuristic technology
The platform includes popular features that encourage users to explore the platform thoroughly. We unlocked the potential of NFT to link the global audience with the trend using the strong blockchain technology.

Ensuring authenticity
Our experts thoroughly examine each NFT's smart contract to confirm the asset's legitimacy and ownership. Each NFT on this list is one-of-a-kind and creates remarkable market value through demonstrated ownership.

Cross-chain connectivity
By linking with several blockchain NFTS, we are able to provide a smooth NFT creation and trading experience. The user can develop and list their NFTS in numerous networks, providing NFTS with worldwide visibility.

Multi-standard Support
The platform is compatible with all existing NFT standards, allowing you to create NFTS for your unique assets such as art, tweets, photos, and even physical assets. With its own standard, the platform also permits bulk NFTS trading.

Auction integration
Our platform provides customers with the ability to purchase NFTS via an auction feature. Users can place bids for their favourite NFTS and purchase them at a fair price. The bidding proposal will be used to assess the value of NFTS.

Reliable security
Our platform was built to withstand any type of catastrophic breakdown or technical breach. Our expertise in programming enables us to construct a secure platform that properly controls user information and transactions.

Complete personalization
Our whitelabel solution provides end-to-end customization options, allowing users to tailor the platform to their own business requirements. From the technical stack to the user interface, the platform will be adapted to the needs of the users.

Custome-Centric Approach
The platform is built to engage users with a simple procedure that allows them to easily mint and trade NFTS. This allows consumers to take advantage of NFTs' hassle-free trading experience.
Our Whitelabel NFT Marketplace Offer from NFTS
Virtual Land
Accessories
Video Clips
NFTs have never failed to enthral us!
Future NFT trends
NFT has demonstrated a fantastic opportunity to represent a physical item in a decentralised network, allowing users to establish NFTs for their actual assets. The user establishes a NFT for their physical goods, which may be redeemed by the NFT buyer while the physical asset is still owned by the user. This ground-breaking technology enables users to represent their assets in a decentralised network with global exposure. Manufacturing firms have begun to use this platform as a marketing tool to promote their products and prototypes to a global audience. This market mix is likely to provide significant benefits for business growth.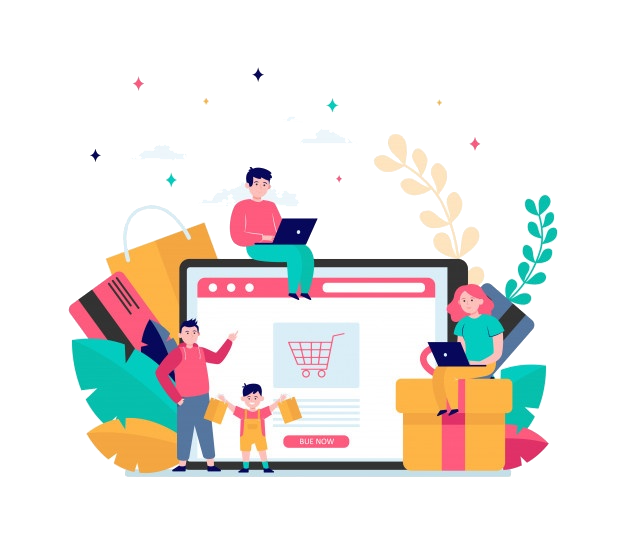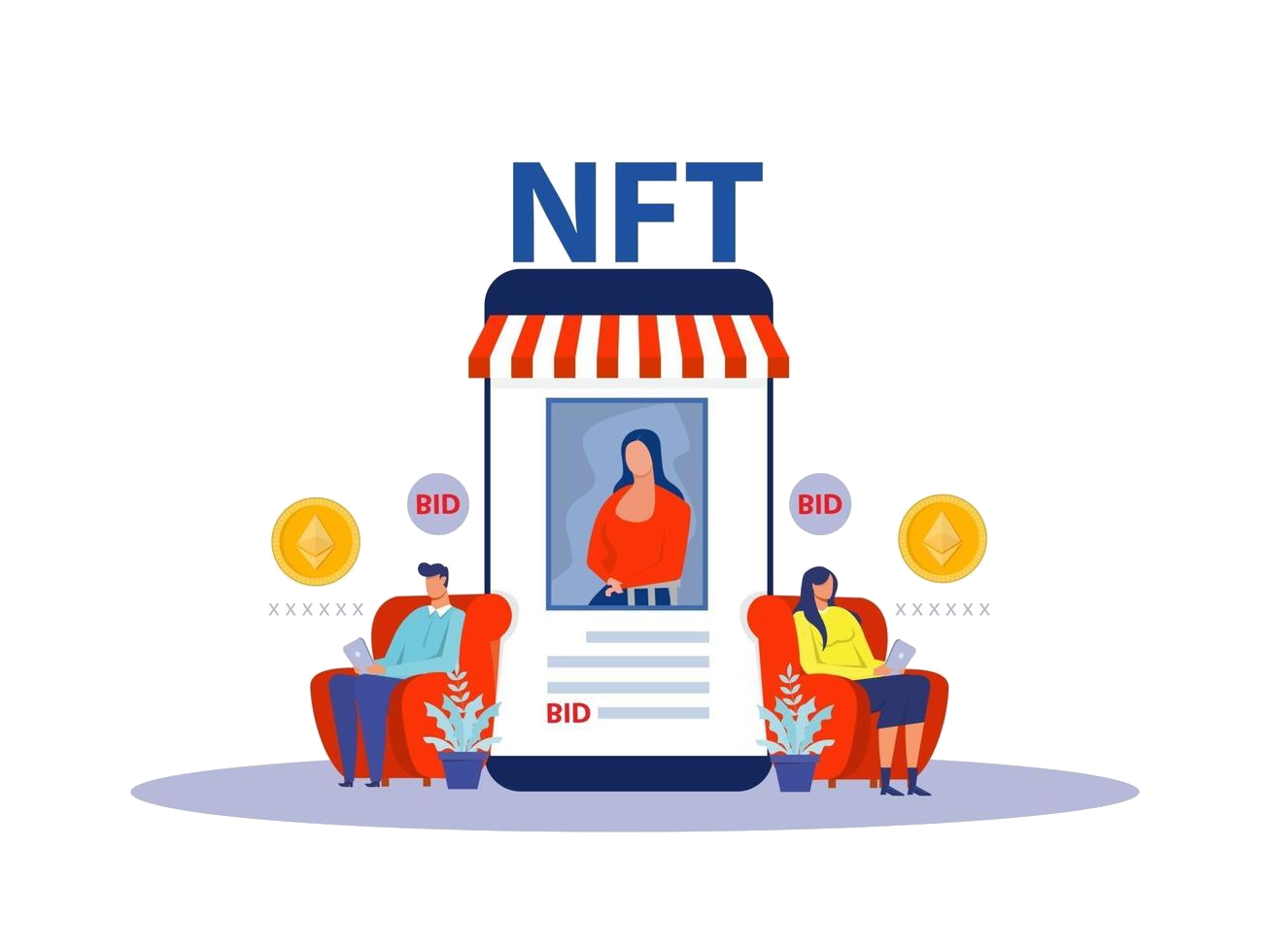 By integrating the internet and the retail industry, ecommerce platforms are circulating with a flagship in the market. The colourful ecommerce market is no exception to the blockchain movement, which is causing various industries to adopt it. With the changing trends and expansion of NFTS, ecommerce platforms have begun to show interest in NFTS by incorporating NFTS into platforms that allow consumers to buy NFTS. According to research, the merger of NFTS and ecommerce will see remarkable growth and will usher in new market revolutions with enormous commercial prospects.
Business benefits Whitelabel NFT Marketplace
Meet Evolving Needs
The key to earning loyal consumers is to develop a quality brand of products and services that builds customer confidence. The platform should be able to upgrade and evolve in response to changing trends.
Establish a Brand Identity
Because of their faith in the brands, customers prefer branded solutions. Creating your own brand and providing excellent services is a great method to verify your brand and establish equity.
Extend Brand Awareness
Marketing and advertising help to establish brand identification and awareness, which increases your brand's presence in society. The value of the service you give motivates the customer to spread the word about you.
Revenue generators of your NFT Marketplace
Marketing
One of the revenue producers in the NFT marketplace is charging NFT customers a service fee.
Auction
Incorporating an action portal into your marketplaces or listing NFTS in an auction portal provides quick liquidity for NFTS, which is also an income source.
Commissions
One of the revenue-generating operations in your marketplace is receiving commissions for the creation, trade, and purchase of NFTS.
Fee for Listing
The collection of listing fees for listing the NFTS in your marketplace boosts your revenue stream while also improving user exposure.
EIP-2309 is an ERC-721 enhancement that enables the minting of numerous NFTS in a single transaction. The NFTS will be issued in a consecutive order by computer.
Ethereum Request for Comments (ERC-998)
Multiple tokens from ERC 721 to ERC -20 can be combined using the ERC 998 standard. This permits several tokens to be created in a single NFT. Crypto kittens and other accoutrements relating to these kitties, for example, might be minted as NFT and sold as a single package.EIP- 2309
Ethereum Request for Comments (ERC-721)
ERC -721 is the first NFt standard created by Ethereum to enable for the digital representation of unique assets. By increasing scarcity and demand for NFTS, this digital token standard gives intrinsic value to tokenized unique assets in the crypto market.
Ethereum Request for Comments 1155 (ERC-1155)
Enjin's contribution to these NFTs has resulted in the creation of a new standard for NFTs that provides semi-fungibility qualities for your unique digital assets, allowing them to be traded and swapped thanks to their exceptional characteristics.
TRC 721 is TRON's inheritor of Ethereum's ERC -721 token standards. This standard inherits ERC -721's features and characteristics in TRON to provide NFTS with TRON's scalability and throughput.
We Offer White-Label NFT Marketplace Development Services

The platform will be set up with ease and complete openness. The customer will be able to see everything that is going on.

To provide uninterrupted service and avoid hacking, the platform will be rigorously implemented and maintained.

We place a higher value on time than on money. We understand and guarantee that our customers' expectations are met with prompt delivery.

Our knowledge of blockchain technology enables us to set up your business with simplicity, starting with a market-ready NET marketplace.

To get your firm on board, our team offers flexible assistance and platform maintenance for a set amount of time.
Watch Our NFT Marketplace Demo
Dive right in, Our interactive product demo allows you to see our craftsmanship in action.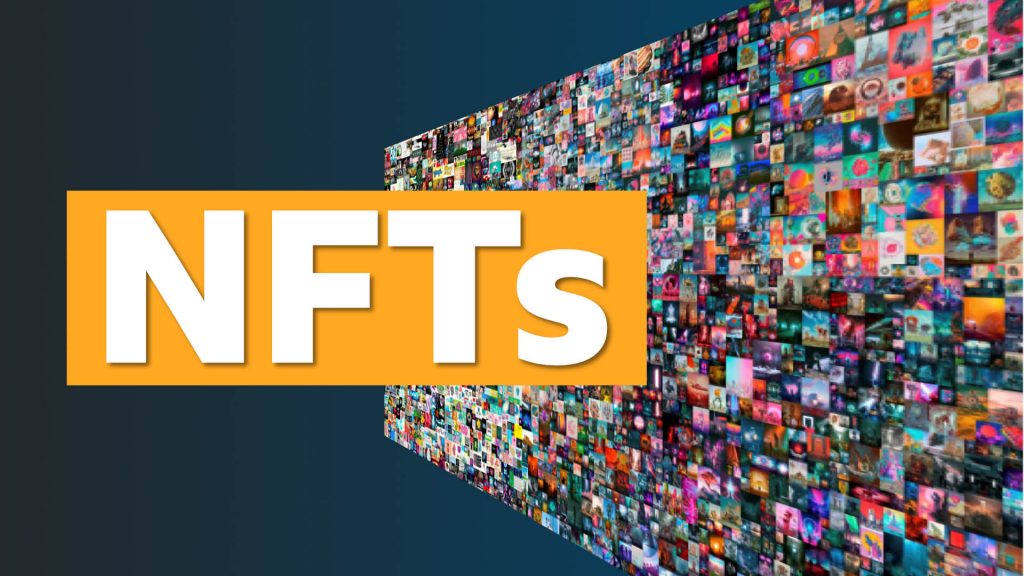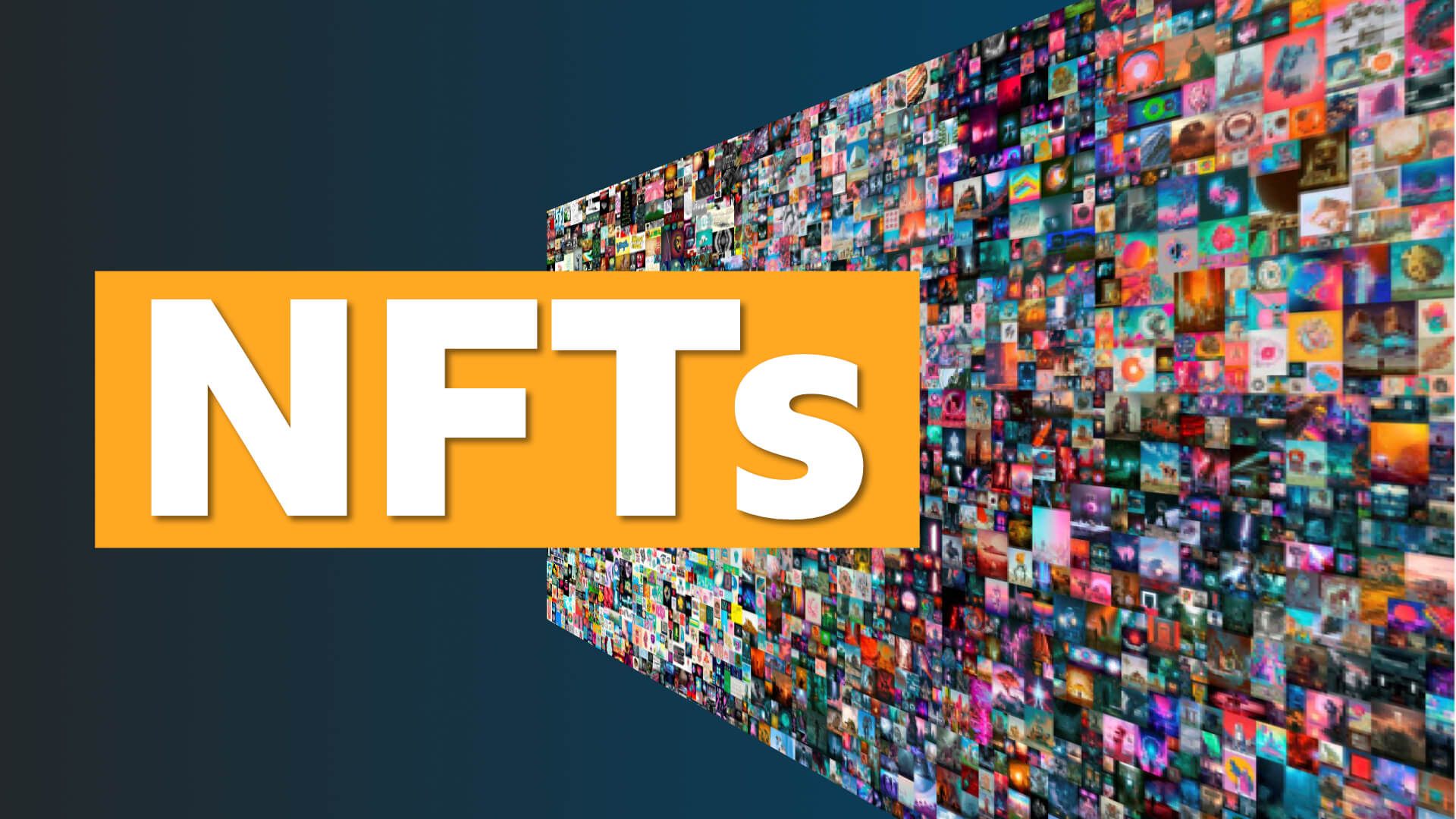 Get Your White-Label NFT Marketplace Now
With our knowledge in blockchain technology, we can provide a dependable NFT whitelabel solution to help you begin your crypto business with simplicity. For a better user experience, our skilled staff analyses your requirements and creates an interactive Ul. The platform will be tailored to your exact requirements. To provide the greatest user experience for consumers, our development team offers API and external wallet integration services. With our painstakingly built Whitelabel NFT Marketplace, you can easily launch your NFT marketplace.
History is tedious! Numbers,
on the other hand, aren't!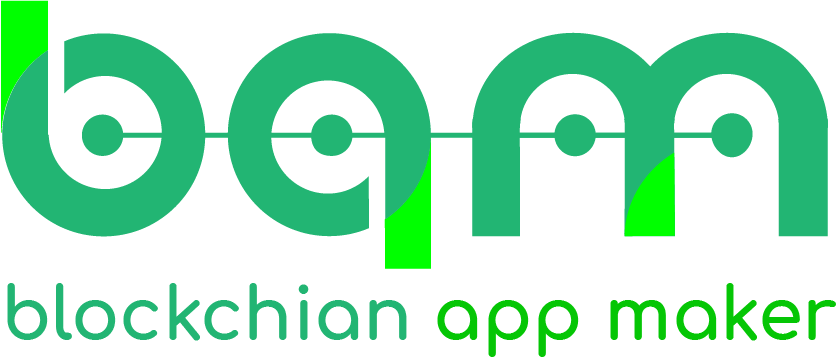 Interested In Our Services?
Research and Development Centre
407, Atulya IT Park,
Bhawarkua Main Rd, Indore,
Madhya Pradesh 452010
Apartment 4105, 25 Arena Tower Crossharbour Plaza, London E14 9YF
135, 447 Broadway, 2nd Floor, New York, NY 10013, USA
FDRK3822 Compass Building, Al Shohada Road, AL Hamra Industrial Zone-FZ, Ras Al Khaimah, United Arab Emirates
264 George Street, Sydney 2000