DeFi Lending
And Borrowing Protocol Like
Aave
With our popular DeFi protocols like Aave development services, you can make a big splash in the Defi ecosystem. Now you can be the go-to loan and borrowing platform for all DeFi bitcoin investors and traders.
DeFi protocol like Aave Development Solutions
Since the birth of Decentralized Finance, various financial firms in the bitcoin space have seen the benefits and ease that DeFi provides and have jumped on board. The loan and borrowing of crypto assets is one of these services. Aave, an open-source non-custodial decentralised platform for lending and borrowing where users can earn interest on deposits and borrow crypto-assets, is the dominant protocol in the DeFI field.
We provide adexterous Aave-like protocol development services at Blockchain App MAker. Our experience building and deploying a variety of Detl protocols and platforms, such as DeFi Smart Contract creation, DeFi Synthetic Assets development, DeFi token|zation development, and more, offers us a competitive advantage over our market competitors. Our Aave-style protocol development will undoubtedly meet international requirements.
Defining Decentralized Finance
This year's big issue in the crypto industry has been decentralised finance, and it will continue to be for a long time. Why? It has provided a solution to one of the most serious issues in the financial services industry: centralised systems. Aside from having complete control over one's funds and assets, centralised authorities were vulnerable to hacking and breaches. They charged exorbitant transaction fees and relied heavily on third parties. The Cryptocurrency ecosystem's market dynamics evolved with the introduction of DeFI, a permissionless, transparent, irreversible, and open-source platform where buyers and sellers could engage. Decentralized Finance, which runs on the Ethereum network, relies on Smart Contracts to eliminate the need for third parties. Users might effectively manage their digital assets with just a smartphone and an internet connection. There are now a plethora of DeFi applications and protocols available, covering a wide range of financial services.
Aave The Top lending and borrowing protocol in the DeFi ecosystem
Aave is a decentralised lending system that enables users to lend and borrow crypto assets while earning fixed or variable interest rates. The Finnish-based platform, which translates as 'Ghost,' promises to provide a transparent, permissionless environment for DeFi lending and borrowing. It is a decentralised, open-source network that takes pride in being the market leader in the DeFi lending and borrowing arena. Aave offers additional benefits in addition to the standard capabilities seen in other lending platforms such as Compound. They offer Flash Loans, uncollateralized loans, rate switching, and unique collateral kinds to their customers.
The Aave protocol uses the native token LEND, which is set to be switched for the AAVE token. Insurance fees and Aave awards can be earned by staking these governance tokens. Token holders have also gained the ability to participate in DeFi protocol governance.
The protocol has made history in the DeFi industry since its launch, with a market cap of over $1 billion in less than six months. Today, you can supply users with a similarly straightforward and remunerative platform and earn big returns by using our DeFi protocol like Ave development solutions.
How does lending and borrowing work in Aave?
Aave has established itself as a leading DeFi lending and borrowing platform. But why is that? In the protocol, a user can basically perform two functions: Aave-Lending and Borrowing. Those interested in lending need to log on to the platform and deposit crypto-assets into the protocol's liquidity pools, which are managed by Smart Contracts. The protocol allows depositors to generate a passive income in the form of fixed or variable interest rates or annual percentage yields (APY), which are purely dependent on market conditions. Around 20 cryptocurrencies are supported by the Aave protocol, but not all crypto assets are supported or used as collateral by the platform. Some include- DAI, ETH, BAT, LINK, MANA, MKR, SNX, USDT, USDC, TUSD, USDT, sUSD, BUSD, KNC, LINK, WBTC, ZRX, and of course, LEND.
Borrowing, on the other hand, is a relatively simple procedure. Users who want to borrow money will just have to specify the amount they want to borrow and offer collateral that is worth more than the amount they're borrowing. To maintain the collateralization ratio, the locked up collateral must be greater than the amount borrowed. If the borrower fails to maintain this percentage, other users may be able to liquidate it.
Users will receive aTokens in exchange for participating in the protocol, regardless of whether they are lending or borrowing. If a user invests 10 Dai tokens, for example, they will receive 10 aTokens. They earn interest for those who lend through the Aave protocol, and they can be redeemed 1:1. If and when lenders choose to remove their assets from the pool, the Aave protocol, which is equipped with liquidity pools, will deal with concerns like providing liquidity and optimising asset volatility. The protocol is designed to address every difficulty that arises in the DeFi arena, making it a popular project among DeFi aficionados.
Aave's native token - LEND
The renamed LEND token, formerly known as ETHLend, is the utility and governance token for the Aave system. It was created with Ethereum's ERC-20 standards in mind. The token can be used in a variety of ways.
Pragmatic features of our Aave like DeFi protocol
Like Aave, our protocol is constructed with features and functionalities that allow users to undertake a wide range of financial transactions and services. The Aavelike protocol has a number of important features.
Flash Loans
Flash loans, perhaps the most eye-catching feature of the Aave protocol, allow borrowers to loan out large sums of cryptocurrency without requiring security, in contrast to how borrowing works in the Aave protocol. This simple feature has drawn a large number of users to the protocol. Rather than depending on collateral to protect assets, the Aave protocol depends on the borrower's repayment schedule. They will be forced to repay the assets in the same Ethereum Block in which they were originally granted. The entire transaction will collapse if the borrower fails to repay the loan on time.
Flexible Interest Rates
The Aave protocol has a unique characteristic that most loan systems lack: steady and variable interest rates. In most lending processes, interest rates fluctuate a lot. When a large sum of money is borrowed from a pool, for example, demand for that asset rises, reducing available liquidity and raising depositor interest rates at the same time. Users can use the Swap Rate functionality to switch between a fixed and a variable interest rate.
Credit Delegation
This is a straightforward transaction mechanism that allows users who are just interested in lending to the protocol to delegate a credit line to someone they trust. A credit line is a line of credit that consumers can use to get funds if they need it. As a sort of peer-to-peer lending, a user can delegate extra credits to another trustworthy user using Smart contracts.
Unique Collaterals
The protocol offers a diverse variety of DeFi collateral types, which include DAI, ETH, BAT, LINK, MANA, MKR, SNX, USDT, USDC, TUSD USDT, SUSD, BUSD, KNC, LINK, WBTC, ZRX, and LEND.
There are platforms that offer you a cryptocurrency loan if you use NFT collateralization. The loan amount will be automatically transferred to your account if other users on the platform accept your offer. The smart contract binds these loans, allowing you to trust the procedure. Ownership of collateralized NFT will be transferred to the lender if the bearer is unable to repay the loan amount within a certain time frame. This dispels the misconception that NFT is not an investable asset. In actuality, NFTS will be a more reliable collateral than any other currently available.
With Blockchain App Maker developmental options, you may create a strong Aave-like system.
With Decentralized Finance making a big splash in the financial services business and more crypto enthusiasts attracted to the idea of having complete control over their cash, lending protocols like Aave are becoming increasingly popular. You can take advantage of this boom in the DeFi arena as a young entrepreneur or a full-fledged business by utilising our DeFi protocol development services.
We can transform your thoughts and dreams for an Aave-like protocol into a successful reality thanks to our years of experience with Blockchain technology and DeFi protocols and applications. Round-the-clock assistance, complete white-label and customizable platform development are all part of our development services, which are provided by professional and competent developers who strive for perfection. Furthermore, our Aave protocol development extends to other blockchain networks including as TRON, EOS, and Binance Smart chaln, providing you and your users with a wide range of benefits.
Please contact us as soon as possible so that we may collaborate on developing your own Aave-like protocol for a profit.
History is tedious! Numbers,
on the other hand, aren't!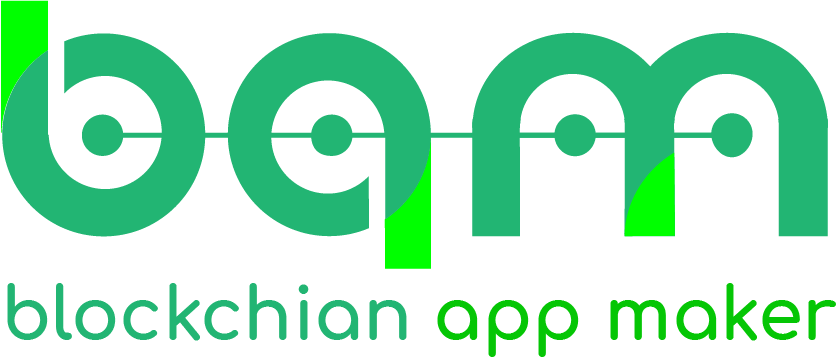 Interested In Our Services?
Research and Development Centre
407, Atulya IT Park,
Bhawarkua Main Rd, Indore,
Madhya Pradesh 452010
Apartment 4105, 25 Arena Tower Crossharbour Plaza, London E14 9YF
135, 447 Broadway, 2nd Floor, New York, NY 10013, USA
FDRK3822 Compass Building, Al Shohada Road, AL Hamra Industrial Zone-FZ, Ras Al Khaimah, United Arab Emirates
264 George Street, Sydney 2000