Smart Contract-Based MLM software on Binance Smart Chain
Launch a competent Smart Contract-Based MLM software on the Binance Smart Chain Network to enter the DeFi space. Scale your MLM business with our secure, transparent, permissionless, and entirely autonomous Decentralized Protocol.
Develop Smart Contract-Based MLM Platform on Binance Smart Chain
Smart Contracts have been employed in numerous financial services since the emergence of blockchain technology, obviating the need for third-party requirements. Smart contracts are now commonly employed in MLM firms, removing the disadvantages that previously made MLM a risky business activity. MLM enterprises may operate with the utmost security and zero hazards thanks to Smart Contracts and their immutable and permitted nature.
Smart Contract-Based MLM platform creation services are flawless at Blockchain App Maker, and we are the leading experts in Blockchain Technology. Within the Bitcoin and Decentralized Finance space, we've developed and released a number of protocols and solutions. DeFi Smart Contract development, tokenization development, and ICO development are only a few examples. As a result, our solutions are your greatest shot for success in your MLM business and other financial services-related industries.
MLM software on Binance Smart Chain
The Binance Smart Chain, like Ethereum and TRON, is a Blockchain Network. It is based on the Ethereum Virtual Machine (EVM) and Smart Contracts, allowing all transactions and operations to be decentralised. It is feasible to construct dApps and numerous DeFi protocols on this network because it is an autonomous and independent blockchain. BSC employs a Proof-Of-Stake mechanism for transaction verification and processing.

High performance, low transaction fees, and cross-chain interoperability (assets that can be transferred from one blockchain to another) are some of the benefits of the Binance Smart Chain that would make it advantageous for an MLM enterprise. Members that join the platform will receive rewards in the form of BNB tokens, entirely automating the MLM platform's normal operations. Because the BSC platform is based on EVM, users may easily link their Metamask wallets with it.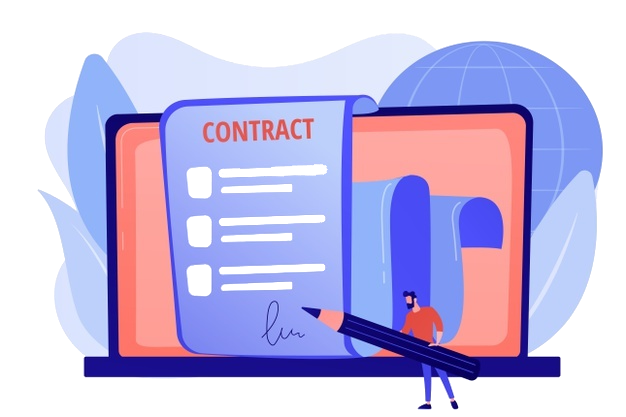 What are Smart Contract-Based MLM platforms?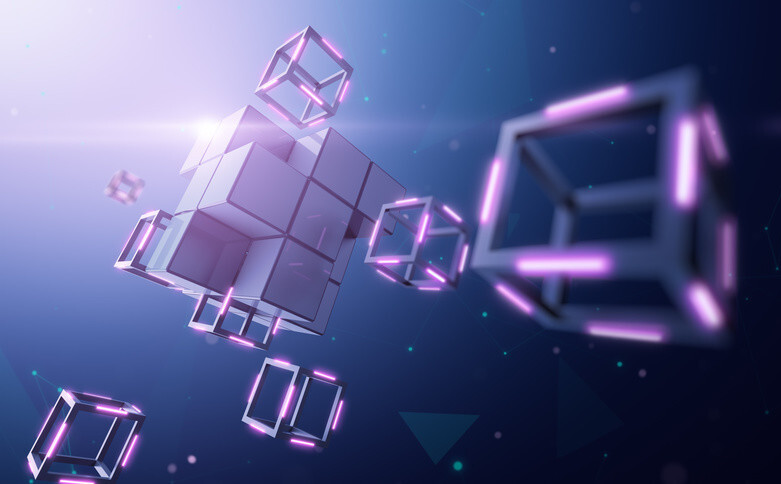 Multi-level marketing, or MLM, is a well-known marketing approach in which sales businesses encourage current distributors to hire new ones in exchange for a percentage of the distributor's sales. This business can now be conducted efficiently, transparently, and reliably owing to smart contracts.

Several MLM plans can be offered to those who join an MLM scheme, with advantages in the form of crypto assets and tokens, using a smart contract-based MLM platform running on blockchain networks like Binance Smart Chain and Ethereum. MLM enterprises that use smart contracts have automated procedures that were previously performed on traditional MLM platforms, eliminating the need for human labour, which was a flaw in the prior model.
Conventional MLM Business Vs Blockchain-Based MLM business
The introduction of cryptocurrencies and blockchain has given the MLM industry an entirely fresh and unique perspective. With digital money, cryptocurrency has paved the road for quick and transparent transactions. This has a number of advantages versus traditional MLM companies, which have a number of faults that make users wary of interacting with them. A few of them are:
Lack of trust
Building client trust was a major stumbling block.
Slow transactions
Customers have no idea when or how their transactions are being initiated or executed. In the traditional MLM approach, there were bound to be delays.
Lack of transparency
Customers and users had no idea what information was available about their transactions and payments.
Mutable nature
The MLM scheme's participants were kept in the dark about their revenues.
Users may trust smart contracts and their immutable nature with Blockchain technology like the Binance Smart chain, which eliminates the aforementioned problems. Users can simply bring in more referrals and grow their business because all payments will be issued in crypto currency.
BEP-20 is the Binance Smart Chain's standard token, and it extends to the standard Ethereum token ERC-20. Both the BEP-2 and the ERC-20 are compatible with it. Shares, fiat currencies, and stablecoins can all be represented by these tokens. BNB is used to power all BEP-20 tokens.
Eminent Features and Benefits of the Smart Contract-Based MLM Platform
BEP-20 is the Binance Smart Chain's standard token, and it extends to the standard Ethereum token ERC-20. Both the BEP-2 and the ERC-20 are compatible with it. Shares, fiat currencies, and stablecoins can all be represented by these tokens. BNB is used to power all BEP-20 tokens.
Smart Contracts can help you grow your MLM company! Here's how it works:
Smart contracts are one of the major elements contributing to the recent growth of MLM enterprises. It provides transparency and immutability, both of which are essential for the growth of an MLM firm. Investors would not hesitate to participate in this lucrative operation because of the unchangeable element of this upgraded form of business. More investors are attracted to such platforms since MLM firms were coupled with Smart Contracts, expanding profits for the business owner.
There are a lot of stipulations when it comes to MLM businesses. In traditional MLMs, traceability was one of the most difficult issues to overcome.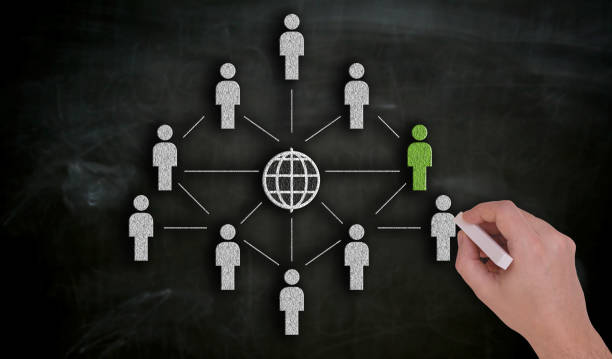 Users will be conscious and track, identify, and trace all transactions done on the platform with Smart Contracts on a blockchain network like Binance Smart Chain. Because the blockchain is an open-ledger, participants will be able to see all prior and ongoing transactions. These features of Binance Smart Chain's Smart Contract-based MLM are appealing to both investors and customers.
The peer-to-peer setup of such protocols is the final feature that distinguishes such platforms from traditional techniques. Customers are unlikely to be scammed because there is no need for third-party integration, making Binance Smart Chain Smart Contract MLM Development a wise business investment.
On Binance Smart Chain, Blockchain App Maker Smart Contract-Based MLM will provide you and your MLM business with all of the aforementioned characteristics, ensuring a prolific turnout and a magnificent ROI.
Binance's BAF Smart Contract MLM Development Smart Chain is your best bet for a profitable business.
MLM companies operate in over 100 countries and are viewed as a profitable and worthwhile investment for entrepreneurs and start-ups looking for a big break. And Blockchain App Maker is the best place to put your money. We will be the ideal fit to create and deploy a strong Smart contract Based MLM platform on the Binance Smart Chaln, since we have several years of experience in Blockchain technology and cryptocurrencies.
All of our services are wnite label and customzabie, giving you the upper hand in determining how your business should run. We have a team of seasoned developers, market analysts, and blockchain experts who will devote their full attention to your project from start to finish.
Get in touch with us as soon as possible to start working on making your Binance Smart Chain-based MLM a huge success!
History is tedious! Numbers,
on the other hand, aren't!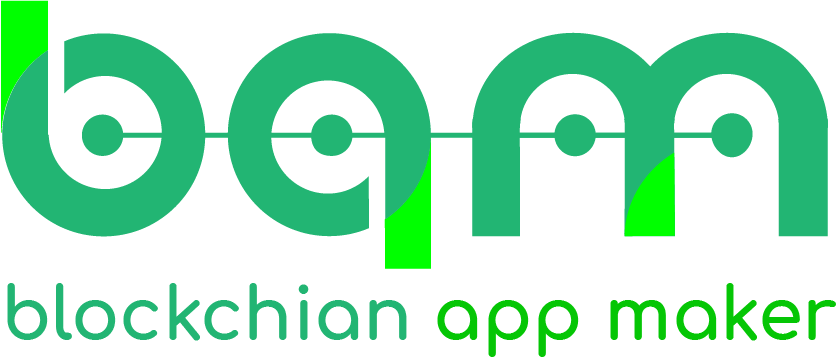 Interested In Our Services?
Research and Development Centre
407, Atulya IT Park,
Bhawarkua Main Rd, Indore,
Madhya Pradesh 452010
Apartment 4105, 25 Arena Tower Crossharbour Plaza, London E14 9YF
135, 447 Broadway, 2nd Floor, New York, NY 10013, USA
FDRK3822 Compass Building, Al Shohada Road, AL Hamra Industrial Zone-FZ, Ras Al Khaimah, United Arab Emirates
264 George Street, Sydney 2000