Development of the NFT Ticketing Platform
On secondary sales, NFTs can back event tickets to power event managers and performers. Before, during, and after the event, fans may have an immersive experience.
What exactly are NFT ticketing systems?
NFT ticketing systems are platforms where non-fungible tokenized tickets are sold. These services offer digital tickets that cannot be copied. Additionally, secondary sales contribute royalties to the original event manager/artist. Event organizers can even impose a price ceiling for secondary sales. Setting price limitations aids in ensuring that fans do not overspend on tickets. Following the NFT boom, NFT ticketing platforms have already proven to be successful. In the Web3 world, the tendency is projected to continue. GUTS, YellowHearts, Seatlab, NFT TiX, and WICKET are some of the most popular NFT ticketing platforms.
Development of the NFT Ticketing Marketplace
As NFTs spread globally, the development of NFT ticketing marketplaces has become a popular trend. Many potential ideas have already resulted from our NFT ticketing marketplace development. NFT ticketing is comparable to digital ticketing in that NFTs are used. Tickets with NFTs are unique and valuable.
Smart contracts will immediately update the new owner's details in transferable tickets. The procedure will assist event organizers in getting to know their attendees. NFT Tickets may even provide fans with utilities throughout the event. An efficient NFT ticketing marketplace development approach can assist in simply achieving these objectives.
Steps in Creating an NFT Ticketing Marketplace
Features of the NFT Ticketing Platform

Homepage
The event schedule is available on the NFT ticketing marketplace's homepage. The page also provides an outline of the company's emphasis.

Page for an Event
The event page contains information on the event. This page contains information about the event's genre, nature, timing, ticket prices, and location.

Listing Site
Artists and event managers can post their events here by giving the essential details. They can easily mint event ticket NFTs for sale after publicizing their events.

Checkout Site
Fans will be led to this gateway from the event pages. Fans can pay for their tickets using a payment method in this portal.

Wallet for Cryptocurrency
Users of an NFT ticketing platform will be required to link their cryptocurrency wallets. This wallet will hold bitcoins as well as NFT tickets for the event.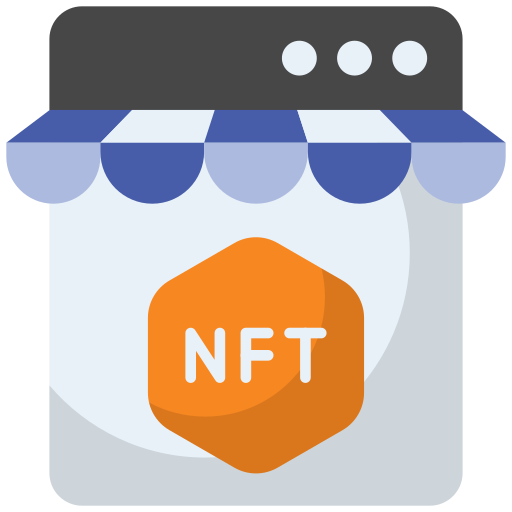 Secondary Market
This site will help fans who were unable to attend an event. It allows them to resale tickets, which benefits the original ticket makers through royalties.

Notifications
Users of an NFT ticketing platform will be required to link their cryptocurrency wallets. This wallet will hold bitcoins as well as NFT tickets for the event.
Where do NFT ticketing systems come into play?
NFT ticketing systems are mostly used for exclusive (physical/virtual) events. Concerts, meetings, games, discussion shows, and theater are examples of typical ticketed events. For security reasons, NFT tickets can even be used to purchase season parking passes. Scammers have a difficulty with replicating or overpricing these event tickets. Furthermore, event organizers receive no advantage from such secondary ticket sales. To overcome such challenges, NFT ticketing platforms bring organizers and fans closer together. The platform inherently enables peer-to-peer (P2P) trade, despite the fact that the assets sold are tickets. Many musicians and event management companies have already benefited from the new system. So far, the results have been positive, and other opportunities are being investigated.
Examples of new trends in the NFT ticketing space
What are the benefits of having your own NFT ticketing system?
In the Web3 environment, NFT ticketing systems have emerged as a new business model. In the following years, the model is expected to be widely adopted. This indicates that a ticketing business based on the NFT marketplace could benefit new entrepreneurs. Additionally, artists have begun to explore beyond NFTs for artworks and music. Ticketing had caused many issues for most performing artists, and NFTs could provide remedies. Artists can use NFT ticketing platforms to sell event tickets with added value. As a result, if you wish to work as a user-facing business, an NFT ticketing marketplace is ideal.
The Advantages of the NFT Ticketing Marketplace
Why Should You Go With Us?
Blockchain App Maker has extensive experience with Web3 technology. This compels us to embark on new projects utilizing experimental methods. So far in our long journey, we have witnessed a lot of success. The establishment of the NFT ticketing marketplace is a fresh feather in our specialists' cap. We use sophisticated methods to create a flawless NFT ticketing software. Our experienced blockchain experts are also committed to meeting all of your business platform requirements. Our smart contract development has already received recognition from the worldwide blockchain community. In any case, approaching us for your NFT ticketing system is a no-brainer. Contact one of our experts right away to get started on your new business venture!
History is tedious! Numbers,
on the other hand, aren't!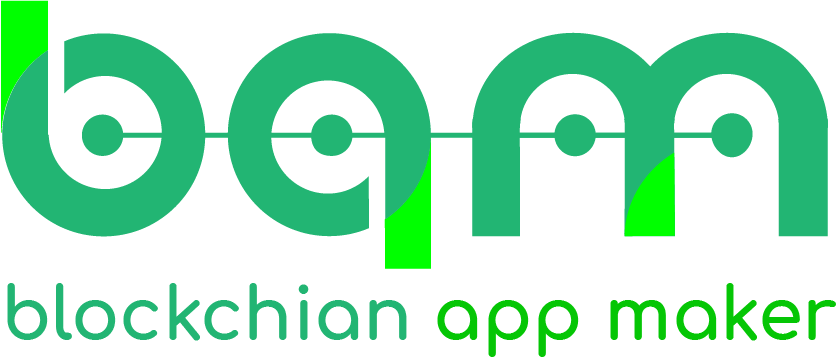 Interested In Our Services?
Research and Development Centre
407, Atulya IT Park,
Bhawarkua Main Rd, Indore,
Madhya Pradesh 452010
Apartment 4105, 25 Arena Tower Crossharbour Plaza, London E14 9YF
135, 447 Broadway, 2nd Floor, New York, NY 10013, USA
FDRK3822 Compass Building, Al Shohada Road, AL Hamra Industrial Zone-FZ, Ras Al Khaimah, United Arab Emirates
264 George Street, Sydney 2000