NFT GAMING SOLUTIONS - NFTs Provide a Realistic Gaming Experience
With its realistic approach to trading NFTS in the virtual world, NFT in games unlocks the possibilities of gaming.
With its superior traits and special features, NFTS has established a new trend in the crypto industry. The important aspect for its fast surge and big trend in the market is unique assets and their rarity. The gaming industry is a vast industry with enormous potential to attract a wide range of audiences, regardless of age. With the advancement of technology and the environment, this mega-industry has seen enormous development and changes. The gaming industry is used as a benchmark for the introduction of new technology and market trends. The fascination with and excitement for video games aids society's understanding and adoption of new technology.Introducing NFTS, a game-changing blockchain invention that lays the groundwork for producing gaming assets and collectibles as NFTS. By offering gaming assets, exclusive tokens, and other gameplay possibilities, the massive gaming industry is stacking up income. NFTS provides the ability to create, purchase, and trade these distinct gaming assets tokens at fair prices, as well as attracting the ever gaming community to your NET marketplace.
The Future of the Blockchain Gaming Industry and NFTS
With its abundant features and decentralised environment, NFT empowers a variety of sectors. Blockchain technology provides a distributed ledger that is transparent and comprises of numerous nodes and unstable virtual databases. The technology's security and compatibility are ensured by this complicated network and decentralised environment.
The key factors of NFT that empowers the gaming industry are
In the NFT space, liquidity is a big benefit. The tokens are also instantaneously accessible for exchange on the NFT game platform if the buyer desires to resell them. When a particular NFT is in high demand, its liquidity is an advantage.
Immutability in NFT game development allows users to view their game assets from any location outside of the game at any time. Because the assets are housed on decentralised servers, there is no risk of data loss or server wipe.
Game developers provide a virtual asset that can be generated in large quantities. The money we pay isn't transparent, and the purchase's specifics aren't recorded. And the community pays a significant amount of money to maintain transparency.
The NFT tokens issued under the NFT necessary criteria in the NFT gaming marketplace have their own standardisation to service their uniqueness, ownership, and basic capabilities. On public blockchains, those NFTs can be used normally and repeatedly.
The ability to programme the assets in the NFT game creation allows us to entirely personalise them. Because of the programmability, the user can quickly create and incorporate an object or character into the NFT game development platform.
Multiple chain support or cross-chain compliance is a significant advantage for an NFT. NFTs are built in association with the different blockchains. A platform that supports many blockchains will bring many insights to the platform.
The scarcity of epic virtual assets is a revenue-generating fact of the game world. The demand for virtual assets is at an all-time high, yet no suitable provider has yet been identified. As a result, making the most of this time-space is the most effective method to advance your career.
Verifiable blockchain transactions between gamers and developers. By allowing players to purchase an enormous range of virtual assets in the NFT marketplaces, this open infrastructure provides them with fair advantages and trust.
Exclusive gameplay with custom virtual assets is available.
The demand for exclusive assets raises the value of your token.
Creating NFT games has a lot of potential for making money.
With the help of developers, NFT gaming assets are interoperable and may be used in any game.
To preserve scarcity, the same NFT game assets cannot be utilised in several games.
To preserve scarcity, the same NFT game assets cannot be utilised in several games.
The development of an NFT marketplace for games attracts a large audience.
The NFT Marketplace will make the cost of game assets public.
The game's revenue will be transparent to the gaming community.
In NFTS, it makes it easier for gamers to get incentives for their contributions.
Listing exclusive game assets in the NFT marketplace attracts a lot of attention to your NFT and the marketplace as a whole.
What benefits do gamers get from using the NFT gaming platform?
The NFT gaming marketplace allows gamers to own in-game assets.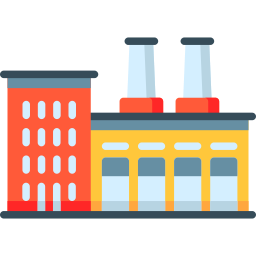 The NFT transformed the gaming industry's centralised servers with decentralisation.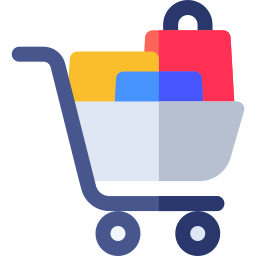 The game platforms of the NFT are linked. Allows you to buy the same chain across platforms.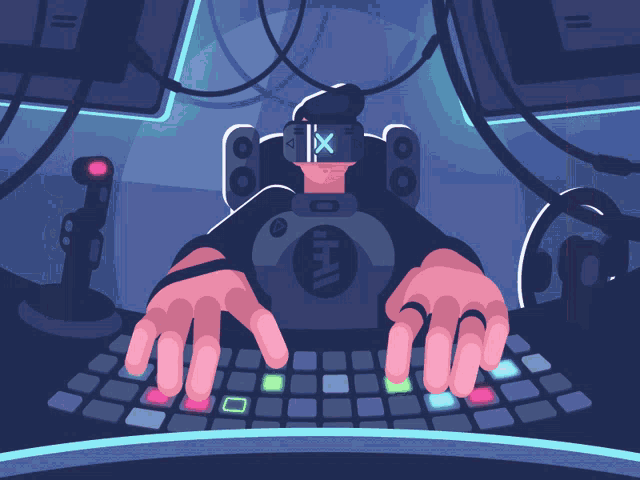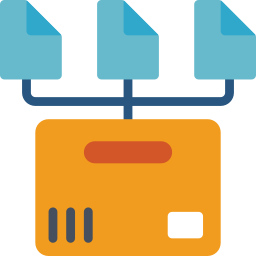 To make data immutable, distributed storage platforms are used.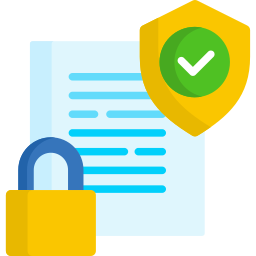 The NFT game platform's decentralised servers will be the key to privacy and anonymity.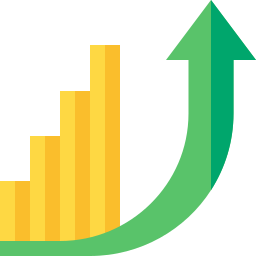 The user's key benefit in monetizing the assets of NFT games is rarity.
Our NFT Solutions in Gaming
For Action Games, NFT
Action games are the industry's attention-seekers, and they provide huge chances for NFTS as well. We generate your gaming assets, such as characters, special abilities, equipment, and tickets, in NFTS, which enables for a large audience.
Adventure Games, NFT
Adventure games like Minecraft and The Walking Dead provide both a virtual and real-world experience. In an exclusive marketplace, we sell game assets such as special tickets, costumes, power enhancements, and maps.
PVP Battle Games, NFT
PVP war games are the stage where you can add unique upgrades, costumes, abilities, powers, and weapons to your gameplay. We help you turn your virtual gaming assets into valuable NETS that you can sell exclusively.
Arcade Games, NFT
Arcade games are enjoyable aspects of the gaming industry. We integrate NFTS into your game environment and encourage you to convert your entire game to a NFT.
Board Games, NFT
Ludo, an online board game, provides a communal gaming experience. Each player's ldentity will be represented differently. We give you the ability to stand out in the community by providing you with a one-of-a-kind NFTS.
Casino Games, NFT
With NFTs, you can play casinos like Bond. We provide NFTS to casinos so that they can represent themselves and play for NFTS rather than actual money. NFT also makes it easier to indicate asset value when playing casino games.
Card Games, NFT
With the benefits of earning money in the pandemic, online card games have recently gained popularity. We provide the option of playing with NFTS and earning NFTS. We also offer NFTS trading card collections to help you get started with your NFT card collection.
Fantasy Sports, NFT
Users of fantasy sports platforms such as Dream 11 can earn money by selecting their team and players and playing for prizes. We come up with a new way to convert your players and teams to NFTS, which will benefit the users by providing extra prizes.
Racing Games, NFT
Racing games are the most enjoyable games that appeal to a wide range of people of all ages. We offer NFTS creation in the shape of vehicles and bikes, as well as their accessories, that are vitually made for your taste and performance in games.
Sports Games, NFT
Sports games provide a realistic playing experience.  For a better gaming experience, games' visuals provide a realistic approach. Wve advocate for NFTS purchases of exclusive players and teams, as well as listing in marketplaces for better deals.
Simulation Games, NFT
Simulations are the real-virtual world's ecosystem. AR/VR advances provide a more realistic simulation experience. We improve the real-world experience by allowing you to buy NFTS for your game assets such as vehicles, trucks, buses, and planes.
Our NFT Gaming Collectibles Marketplace
We specialise in NFT marketplace development for video games. In the guise of NFTS, the marketplace lists a variety of game assets and collectibles. In addition, our NFT marketplace allows you to create your own NFT game assets that look like real-world equipment and can be integrated into the gaming environment.
Crypto Kitties
Crypto cats are non-fungible tokens that allow you to buy cute kittens and raise them in the virtual world. Other critters and cartoon characters are available as NFTS for purchase and growth in virtual space.
Virtual Lands
Virtual lands are land areas that you can construct and develop using your imagination as an NFTS With our inventions, we are able to unlock the latent potential of real estate, infrastructure development, and architecture by providing virtual landscapes and buildings in our marketplace development.
Gaming Characterss
For the gaming and collectibles community, we offer special gaming characters with massive power packs as NFTS on our marketplace. Gamers can use NFT characters to represent them in games.
Virtual Assets
Our marketplace development makes it easier to create virtual goods such as firearms, swords, boots, outfits, automobiles, and bikes that may be utilised in games as NFTs. The user can also advertise their exclusive virtual assets in the NFT marketplace, which can be purchased at premium prices.
The Blockchain App Maker fever is sweeping the gaming industry.
Customizable NFT marketplace
Exclusive NFT token creation
Realistic gaming approach
Plug and Play environment
Creative visualisation
Futuristic Design for the taste of gamers
AR/VR integration in NFTS
Automated listing in our NFT
High-end graphics
Deployment at ease
Begin your gaming adventure by creating your own NFT marketplace.
History is tedious! Numbers,
on the other hand, aren't!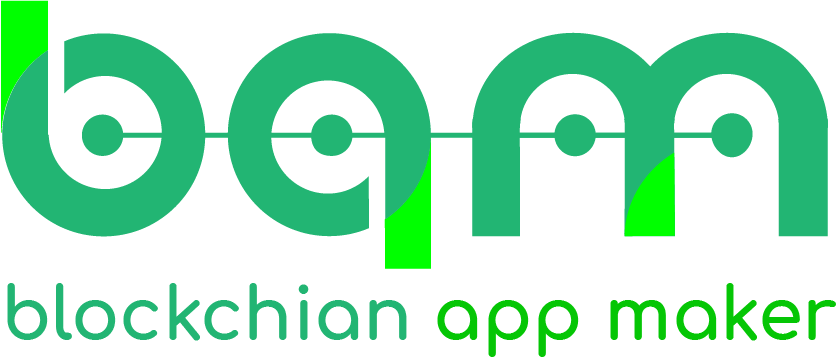 Interested In Our Services?
Research and Development Centre
407, Atulya IT Park,
Bhawarkua Main Rd, Indore,
Madhya Pradesh 452010
Apartment 4105, 25 Arena Tower Crossharbour Plaza, London E14 9YF
135, 447 Broadway, 2nd Floor, New York, NY 10013, USA
FDRK3822 Compass Building, Al Shohada Road, AL Hamra Industrial Zone-FZ, Ras Al Khaimah, United Arab Emirates
264 George Street, Sydney 2000