NFT Marketplace on Ethereum
To capitalize on the renowned blockchain and attract the largest community of NFT aficionados, establish your NFT marketplace on Ethereum.
Quick Overview of the NFT Marketplace
A software platform that allows users to buy, sell, and exchange assets backed by non-fungible tokens (NFTs) is known as an NFT marketplace. The fact that these tokens can serve as evidence of ownership and legitimacy for the assets they support may be reason enough to purchase NFTs. On these platforms, a variety of assets are offered for sale as NFTs. Artworks, music, video clips, collectible cards, in-game goods, metaverse storylines, and even one-of-a-kind tangible artifacts are examples of common NFT assets. Blockchain networks, the foundation of the internet of the future, host NFT marketplaces. One of the most often used blockchains for NFT marketplace endeavors is Ethereum. Flow, Harmony, Avalanche, Astar, Polygon, Solana, Binance Smart Chain, and Polygon are some of the other well-liked blockchain networks among NFT marketplaces.
The Blockchain Legacy: Ethereum
Vitalik Buterin described the Ethereum blockchain network in 2013, and it was made available in 2015. It was among the initial blockchain networks following the emergence of Bitcoin. In the world of blockchain, Ethereum is already legendary due to its early launch into orbit. The network made it possible for developers to create smart contracts and DApps (decentralized applications), which opened the door for the first NFTs. Numerous NFT marketplaces, profile picture (PFP) communities, blockchain games, and cryptocurrency exchanges have all called Ethereum home since its founding.
Because of its widespread use in the virtual world, an NFT marketplace on Ethereum in particular is a fantastic economic opportunity. The network's reputation and quality have made it possible for it to easily accept additional applications. Ether, the native cryptocurrency of Ethereum, is represented by the symbol $ETH and is regarded as a fantastic choice for cryptocurrency investments.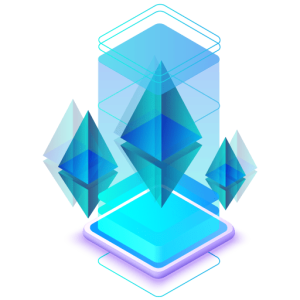 What Makes Ethereum the Best Platform to Launch Your NFT Network?
One of the most well-liked enterprises on the network, as we are all aware, has been operating an NFT marketplace on Ethereum. Even if the network's large user base contributes significantly to its popularity, there is still plenty to learn.
Features That Make an Ethereum-Based NFT Marketplace Platform Vital
Storefront
The storefront is a user-facing dashboard that contains all of an NFT product's information, such as ownership, pricing, and description.
Filter and Sort
The advanced search engine, which makes it even easier for users to find their preferred NFT products, includes these capabilities as standard components.
Bidding Portal
The website assists purchasers in submitting offers on NFT assets. Viewers should be able to see real-time bid updates.
Cryptocurrency Wallet
Every NFT asset transaction is facilitated via a crypto wallet, which can be embedded or built-in from reliable outside providers.
Search Engine
To search for their preferred NFT assets without having to explore the platform, users can utilize an advanced search engine tool.
Listing Portal
The portal offers choices to add information, such as details, pricing, and selling mode, to make it easier for merchants to list their NFT merchandise.
Status Portal
From the moderation stage onward, the site assists merchants in tracking the progress of their NFT items.
Ratings and Reviews
These let current users contact sellers and help prospective purchasers learn which NFTs are the finest.
Advantages of Managing an Ethereum-based NFT Marketplace
Because the Ethereum blockchain is always online, users are able to conduct trades at any time.

For NFTs built on Ethereum, it is simple to obtain ownership history and other relevant data.

Because Ethereum is decentralized, it is feasible to trade peer-to-peer, doing away with the need for different platforms.

Since information is dispersed throughout the network, it is no longer feasible to manipulate data inside the blockchain ledger.

Ethereum users may connect wallets and marketplaces with ease using a single back-end for their applications.

The Ethereum network facilitates the operation of many decentralized and centralized coin wallets, so your NFT marketplace should run seamlessly.
The Procedure for Establishing an NFT Ethereum Marketplace
How Can Blockchain App Maker Assist You in Creating an Ethereum NFT Marketplace?
Our goal at Blockchain App Maker has always been to complete projects on time and within budget while gaining knowledge of newer technologies. Although creating an NFT marketplace on Ethereum may seem like an idea from the distant past, we are constantly learning, so our professionals will use cutting-edge development methods to create your new platform. Our experts are proficient in many facets of development, and we have access to all the cutting-edge technologies that we use in our work. Thus, if you're still unsure about starting your own NFT marketplace on Ethereum, think about chatting with our professionals to find out more.
History is tedious! Numbers,
on the other hand, aren't!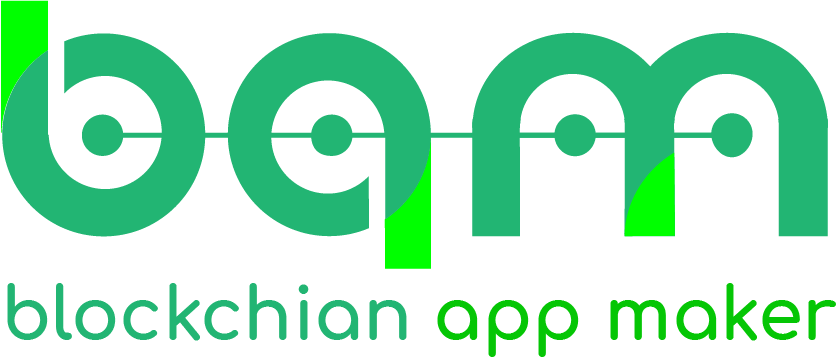 Interested In Our Services?
Research and Development Centre
407, Atulya IT Park,
Bhawarkua Main Rd, Indore,
Madhya Pradesh 452010
Apartment 4105, 25 Arena Tower Crossharbour Plaza, London E14 9YF
135, 447 Broadway, 2nd Floor, New York, NY 10013, USA
FDRK3822 Compass Building, Al Shohada Road, AL Hamra Industrial Zone-FZ, Ras Al Khaimah, United Arab Emirates
264 George Street, Sydney 2000