DeFi Token Development The Backbone Of Crypto Projects
DeFi Token development is one of the outstanding services provided by the Blockchain App Maker, which has pioneered blockchain technology and provides a strong foundation for your crypto initiatives.
Manipulating DeFi with Tokens
DeFi Tokens are a unique crypto asset that manipulates the DeFi by utilising its key features. Following the launch of cryptocurrencies on the market. With its important advantages, its decentralised distributed technology created the path for fantastic economic potential. The confidentiality and anonymity of blockchain drew foreign investors to investigate the economic prospects in this immature technology. The widespread adoption of this new technology has ushered in a slew of market-changing technologies that are transforming both business and society. The invention of DeFi tokens is one of those incredible innovations that serves as the foundation of any crypto enterprise while simultaneously serving as a valuable digital asset. With their intrinsic worth and asset flexibility, these tokens can be used for a variety of applications. The token specifications vary each platform, thus the smart contract's functionality range significantly.
What is a smart contract?
Smart contracts are pre-programmed code that automates the execution of a procedure without the use of intermediaries or third parties. A consensus mechanism governs the operation of this smart contract. The code, as well as the agreements it contains, are disseminated throughout a decentralised blockchain network. Transactions are trackable and irreversible, and the programming regulates their execution. Only if all of the prerequisites are met will the process be carried out. The entire process will be reversed if any condition fails.
Types of Decentralized Finance (Defi) tokens

Utility tokens
Crypto tokens are used to raise revenue by providing services in the form of utilities. These tokens assist in raising funding to help you construct and launch your idea with simplicity. These tokens will also serve as a better investment opportunity, as investors will be able to select the finest project and invest in its tokens for better results.

Equity tokens
An equity token is a sort of security token that acts as a stake in the underlying firm's asset or endeavour, deriving its value from the success or failure of the company. Equity token holders may be entitled to a share of the company's profits as well as a vote on the company's future.

Governance tokens
The Governance token grants users particular control over a platform, allowing them to vote on choices and contribute to platform upgrades for improved performance. The token also provides additional benefits to platform users, such as decreased transaction fees, conversion fees, and the ability to access other utility perks.

Security tokens
Security tokens are regulated digital tokens that are used to represent physical assets. By allowing actual assets to be tokenized, security tokens bridge the gap between traditional finance and current technology. Furthermore, the tokens allow investors to make partial investments in tangible assets, which is an appealing investment possibility in a decentralised system.
Fundraising With DeFI Tokens
Initial Coin Offering
An initial coin offering (ICO) is a fundraising event in which a firm introduces a new software, coin, or anything else related to the blockchain platform by selling investors a tiny percentage of their company, profit, or an asset as a utility token or insurance as security for their investment. New start-up companies commonly use IC0s as a fundraising event for their products or services. During the ICO campaign, project supporters and evangelists will purchase project tokens with fiat or digital currency, which act as shares in the company in an IPO event.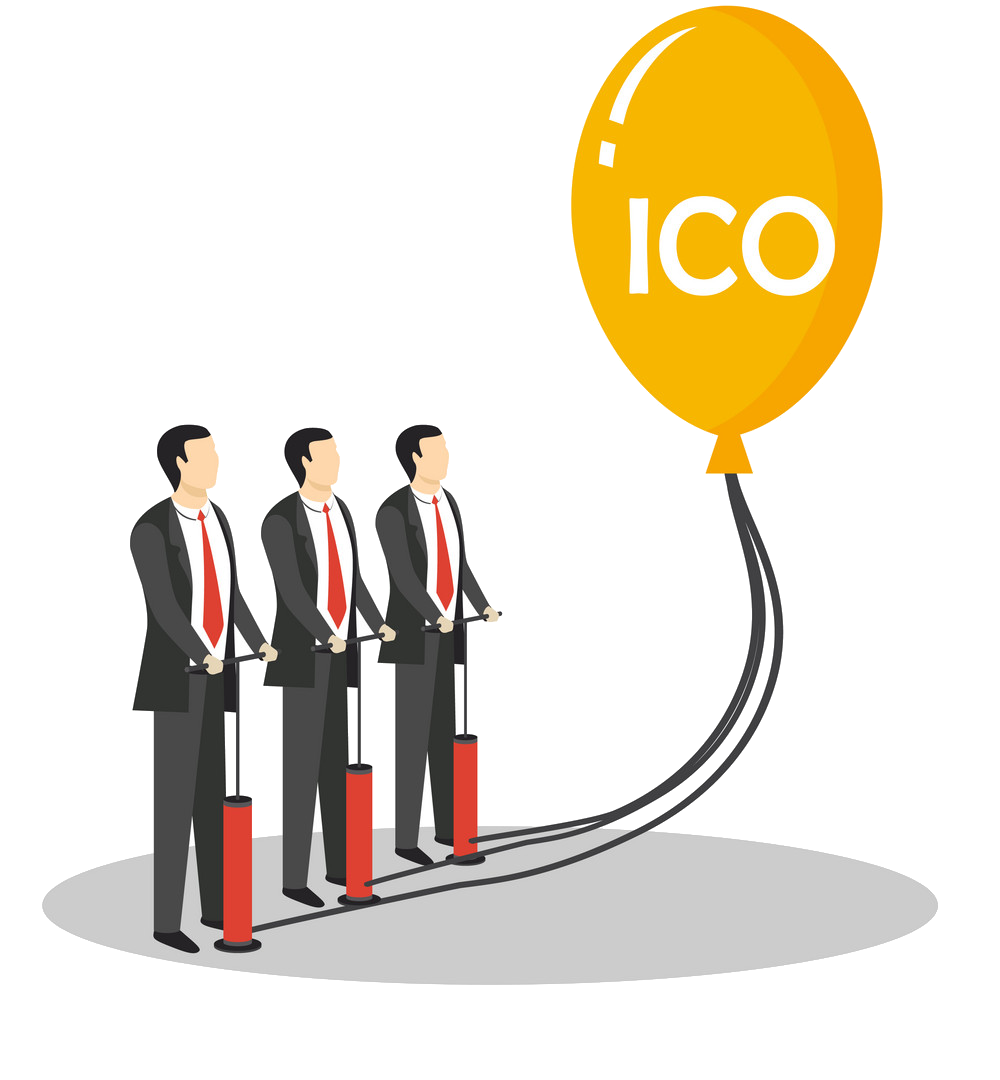 Initial Exchange Offering
Initial Exchange Offerings are referred to as IEOs. Unlike an ICO, the IEO is held on an exchange platform. To be listed on the IEO platform, startups must pay a listing fee based on the overall proportion of tokens sold. Crypto start-ups have the significant advantage of having a predetermined audience in the form of active users of the IEO platform by listing on it.
Initial Dex Offering
To raise funds and jumpstart the project, as envisioned by the ICO and IEO. The Initial Decentralised Exchange Offering, or IDO, is the successor to the ICO and IEO, and it is accomplishing far more than it was planned when it was first released. Whereas most tokens are listed following a fundraising event, IDO tokens are listed on the DEX right away, hence the name. In IDO, the project is offered on a third-party exchange platform and a side-by-side token is published on a DEX platform, but in IEO, the exchange platform is responsible for the project and token display. Investors can create a pool in this fashion, resulting in hard capitalization, immediate liquidity, fast trading, and open and fair financing.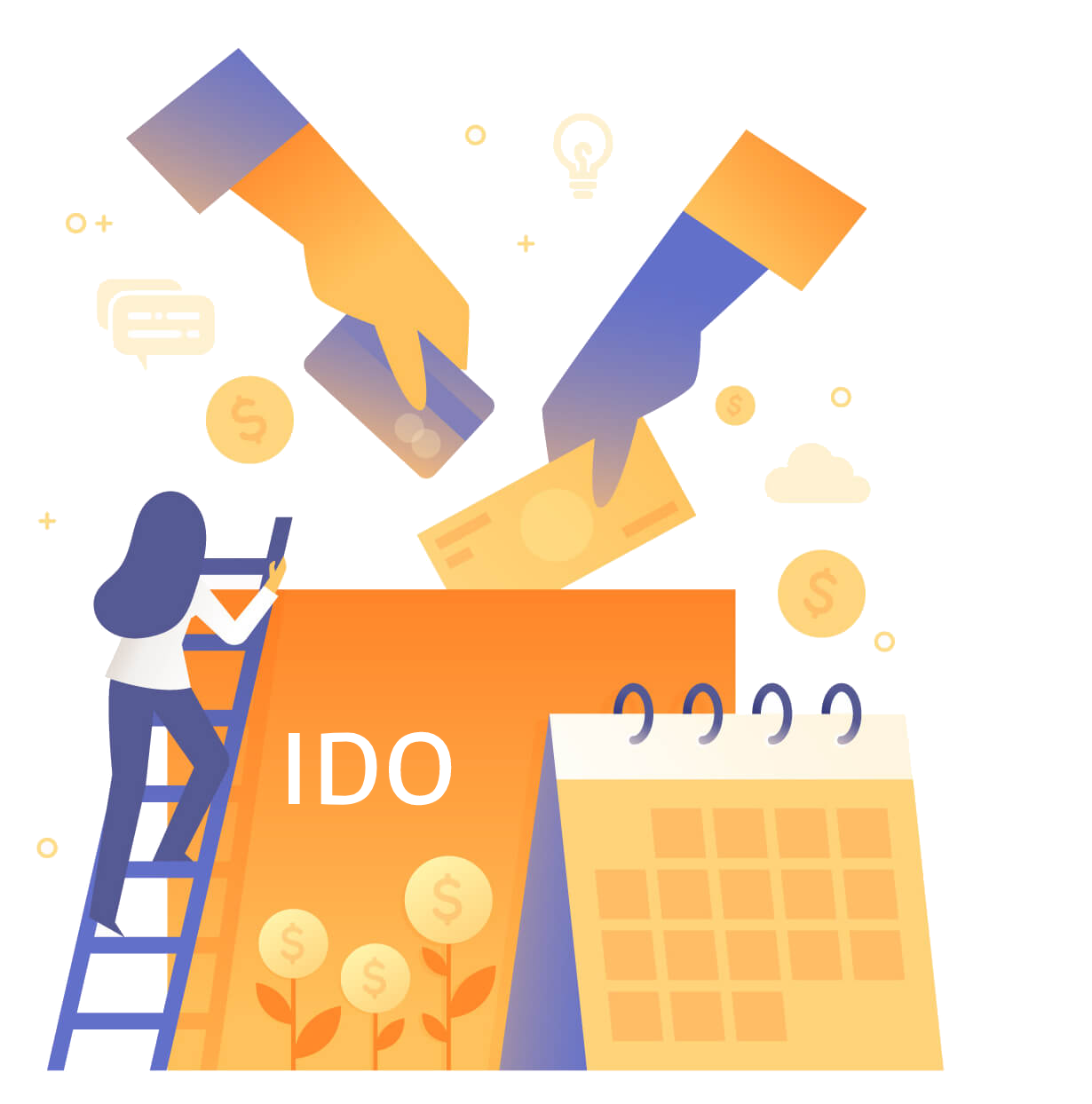 Investment Opportunities
Defi tokens are digital assets that provide investors with improved investment alternatives. The projects increase the value of their tokens by providing a variety of services.

Multiple Revenues
With their unique standards and diverse functionality, DeFi tokens generate several revenue streams that benefit both the platform and token holders.

Staking
Users can stake the token for a set length of time in exchange for extra benefits. Liquidity mining for benefits is possible with the coins.

Visibility
The token, as well as the services it provides, has gained a lot of traction and visibility from a global audience.

Extensive financial services
In a decentralised system, these tokens enable access to a wide range of financial services including as loans, insurance, and other banking services.

Security
DeFi tokens provide investors with a sense of confidence. In the network, each transaction will be transparent.

Borderless transactions
The Defi token enables for smooth cross-border commerce and exchange of tokens. The transactions are handled by no government agencies or financial institutions.
Our Proficiency in Blockchain
Our knowledge of blockchain technology and excitement for company development enable us to introduce businesses to a decentralised network. We improve the network's ability to provide incredible business opportunities by keeping up with the latest trends and technologies. Our expert Deki token development service can help you raise your project's visibility and attract investors from all around the world. Our efficient token economics and distribution tactics significantly increase the value of your token. This also relies on a more secure investment potential inside the crypto community, as well as financial support for your company. Our blockchain experience allows us to design your DeFi tokens across several blockchain networks, allowing you to take use of each network's unique features and benefits for the success of your crypto business.
History is tedious! Numbers,
on the other hand, aren't!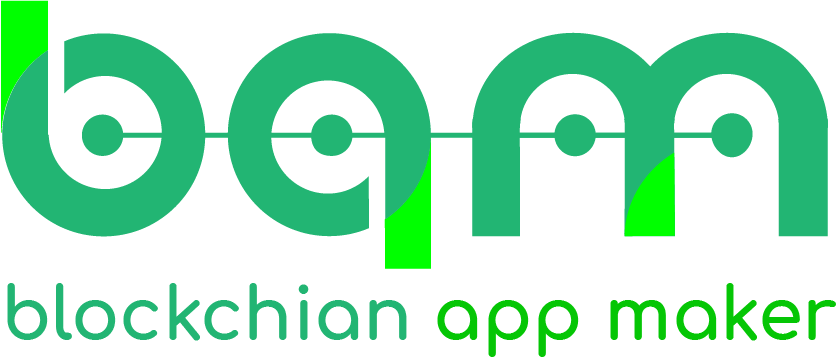 Interested In Our Services?
Research and Development Centre
407, Atulya IT Park,
Bhawarkua Main Rd, Indore,
Madhya Pradesh 452010
Apartment 4105, 25 Arena Tower Crossharbour Plaza, London E14 9YF
135, 447 Broadway, 2nd Floor, New York, NY 10013, USA
FDRK3822 Compass Building, Al Shohada Road, AL Hamra Industrial Zone-FZ, Ras Al Khaimah, United Arab Emirates
264 George Street, Sydney 2000