DECENTRALIZED FINANCE SMART CONTRACT DEVELOPMENT SERVICES
With a top-of-the-line Defi Smart Contract Development Company, you may develop and implement practical DeFi Smart Contracts for all DeFi protocols, ensuring financial returns for your business.
DeFi Smart Contract Development Services
The dynamics of lending have radically changed as a result of decentralised financial services. By removing control from central authorities and allowing peer-to-peer transactions, we can enable borrowing, crypto exchanges, insurance, tokenization, and asset trading. These various services may now be carried out securely utilising Smart Contracts, thanks to open-source blockchain technology. The terms and conditions of a Smart Contract are coded, audited, and the smart contracts carry out the necessary activities once these conditions are met.
These Smart Contracts are widely used in all DeFi protocols and are the backbone of all Dapps, allowing them to execute functions quickly. Our DeFi smart contracts are built with the needs of the industry in mind, with unique features and plugins to assist your DeFi protocols and Dapps achieve maximum user engagement. We, at Blockchain App Maker, offer DeFi Smart Contract development services that are entirely scalable and white labelled to support the expanding needs of your business, coded and audited by skilled developers, and guarantee client pleasure without a doubt.
What Are DeFi Smart Contracts?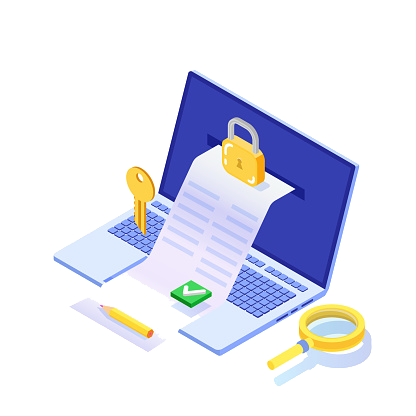 Smart Contracts were first described in the 1990s by cryptographer Nick Szabo as "a set of promises, expressed in digital form, including mechanisms within which the parties carry on these promises." Smart Contracts are made up of functions written in code that are performed when particular if-then conditions are met. Smart contracts enable automated execution, which is the foundation for all Decentralized protocols.
Dapps and DeFi protocols like MakerDai, Compound, and Uniswap can't work without them. Smart Contracts, which are constructed on blockchains, eliminate the need for middlemen. They are completely safe, eliminate time-consuming processes such as verification, prohibit third-party integrations, are accurate due to the fact that the functions are written in code, and are self-contained. Smart Contracts are required for Decentralized Services to function because of these features.
Benefits Of Smart Contracts That Contribute To DeFi Protocols
Smart Contracts eliminate the need for centralised authorities and provide a slew of other advantages that make decentralised systems run smoothly.
High-end security
Smart Contracts assure the security of all transactions carried out via the DeFi protocol, eliminating security flaws and hazards.
Highly Immutable
The smart contract's coding can never be tampered with. Once a contract is built or deployed, it performs the functions that were programmed into it and cannot be changed.
Speed
Because Smart Contracts are completely automated, they avoid the long processes that are typical of traditional financial transactions, allowing for faster performance.
Digitization
Smart Contracts have eliminated the need for time-consuming documentation. They've gone totally digital, and all transactional data is stored on decentralised ledgers.
Transparent
Smart Contracts are based on blockchain networks, which allow anybody to view and access transaction data.
Third-party free
There is no need for a third party to verify your transactions because the blockchain does everything for you.
Reusability
These digitised contracts, unlike traditional contracts, can be reused for the same purpose as previously.
Cost-efficient
The expense that is normally incurred in DeFi Smart Contracts is eliminated due to the absence of third parties.
Various Use Cases Of Smart Contracts
Cryptocurrency Exchanges
They eliminate the need for an intermediary by encoding the exchange conditions.
Supply Chain Management
Items in the supply chain can be traced back to their source with complete transparency.
Dapps And DeFi Protocols
Smart Contracts are the backbone of all decentralised financial systems, reducing time and increasing efficiency.
Digital Identity
They provide unique identifiers and render KYC ineffective.
Crowdfunding
Allows contributors to have complete control over their funds.
Security
Security custody chains are unneeded since they do not require intermediates, and they assist decrease operational risks.
Financial Data Recording
Data integration that is accurate and transparent, lowering auditing costs.
Insurance
Aids in the automation of claims and the resolution of disputes through proof.
Mortgage System
By automating all procedures, it makes the processes quick, inexpensive, and simple.
Escrow
Authenticates and enhances the trustworthiness of Escrow cash transfers.
Defi Protocols Already Mechanized Using Smart Contracts
Smart Contracts already power a large number of Defi protocols and Dapps. They are some of them.
You Can Now Build Your Own DeFi Smart Contract!
Both user interaction and assets saved in contracts are growing at an exponential rate in decentralised finance protocols. The high security, permissionless, and non-custodial features of these protocols and Dapps have made them a wise commercial venture in the finance sector.
By entrusting us with your unique ideas, you may now develop DeFi smart contacts for your DeFi protocols and Dapps. This is how our streamlined development approach works:
To create your DeFi Smart Contracts, we'll start by researching and analysing the market place you want to enter, keeping up with the current trends in the crypto industry.
Once our team has a good understanding of your requirements for developing Deifi Smart Contracts, we'll start implementing them on the Solidity programming platform.
DeFi Smart Contracts will be thoroughly tested and audited to ensure that they are free of defects and vulnerabilities.
Your Deki Smart Contracts will be ready to be deployed to your DeFi protocol or Dapps once they have been cleared of all vulnerabilities, providing you and your platform's users with a secure and immutable experience of completing financial transactions.
Why Choose Blockchain App Maker For Your DeFi Smart Contract Services
If you're an entrepreneur or a business owner looking to go into Decentralised Finance, now is the moment. The DeFi ecosystem is rapidly evolving, and the use of DeFi protocols to conduct financial services is increasing. As a result, investing in our DeFi Smart Contract Development Services for your Defi protocols or Dapps will propel your company forward.
To support and adapt to your expanding business, Blockchain App Maker solutions are entirely scalable and configurable. Our experienced team of developers, business analysts, and marketers will ensure that your DeFi Smart Contracts provide total security, transparency, and immutability to your DeFi business. Our white label solutions enable you, as the business owner, to expand your brand visibility and user base, resulting in skyrocketing earnings for your DeFi endeavour.
Contact us soon to learn more about how our top-rated Defi Smart Contract Development Company will help you deploy DeFi Smart Contracts.
History is tedious! Numbers,
on the other hand, aren't!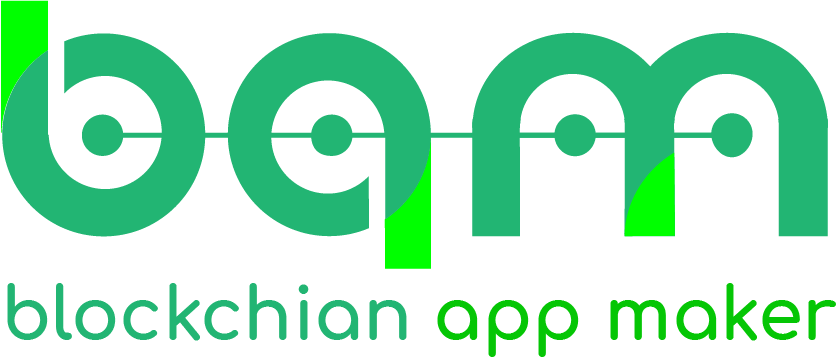 Interested In Our Services?
Research and Development Centre
407, Atulya IT Park,
Bhawarkua Main Rd, Indore,
Madhya Pradesh 452010
Apartment 4105, 25 Arena Tower Crossharbour Plaza, London E14 9YF
135, 447 Broadway, 2nd Floor, New York, NY 10013, USA
FDRK3822 Compass Building, Al Shohada Road, AL Hamra Industrial Zone-FZ, Ras Al Khaimah, United Arab Emirates
264 George Street, Sydney 2000