Development of a 1-inch DEX Aggregator
The 1inch DEX aggregator, which puts traditional exchanges to shame, ushers in a new era of cryptocurrency exchanges. With our reliable and competent 1inch protocol, you can provide your customers with the finest swap rates in the shortest amount of time.
1-inch Exchange Development Services
With the explosion and excitement that accompanied the arrival of the DeFi space, projects like Decentralized Exchanges arose, offering a slew of user benefits that were difficult to resist. Third-party integration was not allowed on these DEX platforms, and users had complete control over their funds. These exchanges are more faster and have minimal to no transaction fees because to Smart Contracts. Uniswap and Kyber Network are two examples. This was followed by an even better protocol, the 1inch DEX aggregator, which was of mutual interest to us.
The 1inch exchange unites several exchanges into one platform to provide users with the greatest swap rates. This eliminates the time-consuming task of manually checking each exchange to obtain the best swap rate.
We can give your company with a protocol similar to the 1inch exchange, along with all of the features and functionalities that make it a dynamic DEX aggregator, at Blockchain App Maker.
Decentralized Exchanges and DEX aggregators
When decentralised exchanges (DEX) were first created, they caught the bitcoin world off guard. These exchanges enable peer-to-peer trading by distributing the entire activity across a network of nodes. Users will not have to worry about KYC and AML regulations, and the exchange will not experience any downtime. With such a powerful and helpful platform in existence, there was only one flaw that customers had to deal with: a first-world problem that could be solved easily with DEX aggregators.
DEX Aggregation was conceived by the 1inch protocol's creators, who were also, paradoxically, the protocol's first users. It was challenging for them to continuously switching between a variety of DEXS in order to discover the optimal platform for initiating token exchanges. Checking each exchange manually for the greatest swap rates proved to be a time-consuming operation. As a result, they devised DEX algorithms to make this arduous task easier. In addition, the workflow was simple. DEX aggregators provide users with a number of advantages, including the ability to lower the likelihood of talled transactions, optimise slippage, and swap tokens and currencies at a better rate. The 1inch exchange is one such notable platform.
1-inch Exchange Platform and why it is radical in the DeFi Space
The 1inch exchange unites several exchanges into one platform, offering a level of efficiency never seen previously in the DeFl ecosystem. It has all the tralts of any DEX aggregator. And how does it manage to do so? The 1inch protocol spreads a single trading transaction across numerous DEXS by sourcing liquidity from several additional DEXs. The 1inch platform has raised over $12 million in funding and has crossed $4.5 billion in total volume as of this writing.
Other notable features of the 1inch protocol include the fact that it is non-custodial and that all trades are carried out in a single transaction on the user's Ethereum-based wallet. On this platform, slippage is also much reduced. The 1inch DEX aggregation platform is a desirable protocol for consumers in the crypto industry because of the benefits and conveniences it provides. As a result, finding the proper developers that offer solid solutions like ours is critical to the success of your DeFi business.
Bonus Protocols that distinguish the 1inch exchange from other DEXs
Liquidity Pools
Your users can construct and administer liquidity pools and earn money using the 1nch exXchange. With our 1inch methodology, the process has been simplified. Users can contribute liquidity to these liquidity pools, which are used to conduct exchange operations. The fees traders pay for transactions carried out in the proto logue can be used by the pool owner and liquidity providers to gain money. Predetermined liquidity protocol formulas are used to monitor and adjust the pool's parameters.
Governance
When it comes to the up-gradation of the 1inch protocol, holders of the 1 INCH token are given particular rights. Token holders can participate in, benefit from, and vote on the 1inch governance aggregation protocol and 1inch liquidity protocol governance modules within the 1inch network. Liquidity providers, who receive tokens in exchange for their services, have the ability to vote on parameter values. The 1inch protocol's main parameters can also be changed. Within 1inch pool governance, factory governance, swap fee, decay period, price impact fee, governance reward, and referral reward, users who wish to stake their 1inch tokens can vote on numerous protocol settings.
Farming
The 1inch network's yield farming protocol has reintroduced DeFi farming to the forefront. Users who provide liquidity (farming) to the various pools in the DeFi protocol are given governance tokens, and it doesn't end there. The 1inch protocol has developed new yield farming programmes that increase governance. Liquidity providers can now benefit from 196 1inch tokens issued to the new pools as part of these newly modified initiatives. Given that 1 inch farming programmes produced an average annual yield of 300 percent for farmers, farming in the 1inch protocol might be considered as a profitable decision for your users.
The 1-INCH token is a one-of-a-kind cryptocurrency.
The 1inch DEX aggregator's governance and utility token, 1INCH, was released by the 1inch foundation. This token's main goal, like that of all governance tokens, is to regulate all 1inch protocols and introduce a new governance system into decentralised finance. The 1inch network was quick to recognise and acknowledge that most governance models aren't built to carry out choices and adjustments related to protocol upgrades. As a countermeasure, the 1INCH protocol implemented a number of features that emphasise the benefits of possessing a 1INCH token. These advantages include the following:
Under the DAO model, instant governance voting for specific changes proved to be efficient and user-friendly.
Token holders and stakers can vote on Spread Surplus settings using the Aggregation Protocol Governance mechanism.
The key element of the liquidity protocol governance is that liquidity providers and token stakers earn bonus points based on volatility.
The protocol's main parameters, including as the swap charge, governance incentive, decay time, and price impact fee, can be voted on directly by all 1INCH token holders and liquidity providers.
Liquidity providers in the 1inch protocol will receive 1INCH tokens in exchange for their services.
Trading on the 1-inch protocol - An easy feat
The 1inch exchange protocol has long been regarded as the ideal place to begin crypto trading, particularly for beginners and those making their first foray into the industry. As a result, launching a DEX Aggregator like 1inch will be beneficial to your business. The fact that trading tokens on the 1inch market is a streamlined and cohesive operation attests to this. The storey goes like this:
Users can start trading once they've connected their wallets to the protocol. They can do so by selecting which wallet they'd like to use with the protocol. Metamask as an example.
Users will be able to examine their transaction information, Ethereum address, and even disconnect their wallets after connecting it.
When the user selects the coin they have and which one they'd like to trade it with, the swapping process begins.
Before exchanging, users can choose between two options: maximum returns or lowest gas fees. If chosen, the protocol will search for the optimal rates and fees using complex algorithms and methods.
The 1inch protocol's advanced settings give users options like selecting slippage tolerance, partial fill option, and seeing comparison tables and charts across different DEXs, to name a few.
After the user has chosen their favourite settings, they can swap them for the best results.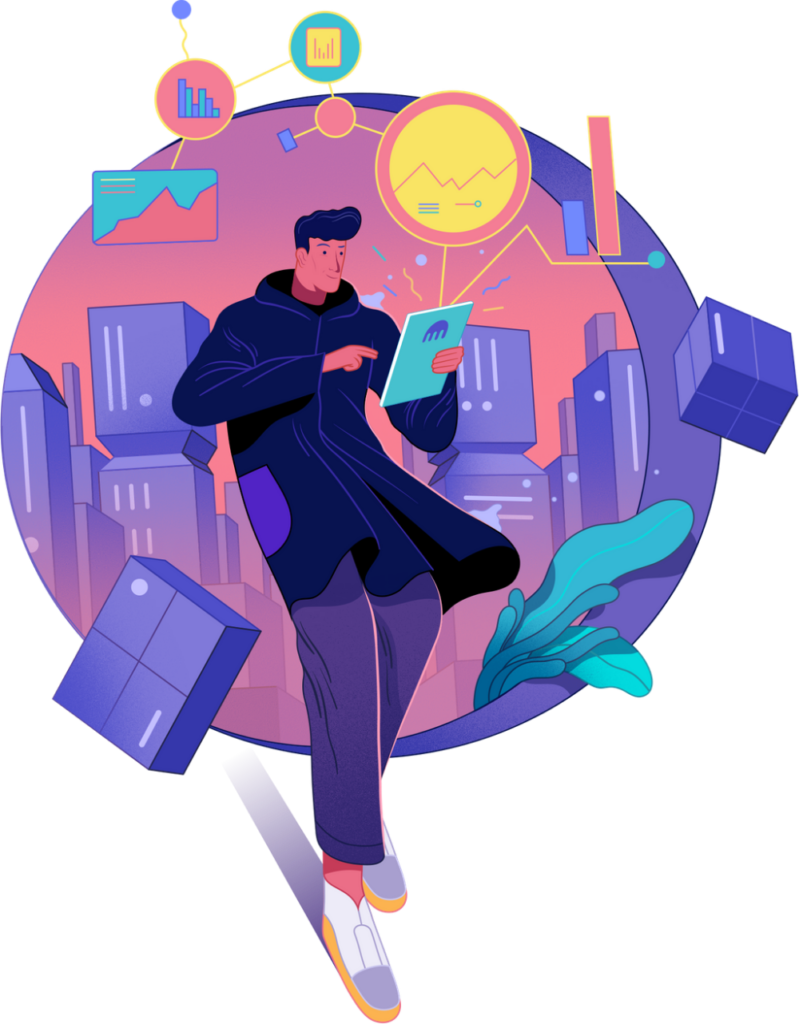 With our extensive development tools, our 1inch DEX aggregator will be able to supply you and your protocol users with the same efficiency and finesse when it comes to trading and exchanging.
Reasons for 1inch DEX aggregator's progress in DeFi
The 1inch protocol has taken off thanks to a slew of new features and benefits never seen before in the DeFi space. The following is a list of the advantages that the 1inch DEX provides:
Blockchain App Maker 1-inch DEX Aggregator Protocol Development
The lack of liquidity is one of the fundamental challenges in Decentralized Finance that most DeFi supporters have yet to acknowledge. Furthermore, the 1inch protocol provides a realistic alternative by splitting orders across multiple exchanges rather than dumping them all in one. At Blockchain App Factory, we love coming up with new ways to solve old problems, and our 1inch protocol is a great way to address the flaws in today's DeFi exchanges.
We are confident that our services will get you recognition among crypto consumers, since we have developed and implemented various Detl initiatives over the years. All of our products are completely adaptable and scalable to meet your specific company requirements. We are a team of skilled blockchain developers and crypto enthusiasts who excel in creating high-quality services that ensure user engagement and a positive return on investment for your business.
Schedule a conversation with one of our specialists right now to learn how to get started with your own 1inch exchange protocol.
History is tedious! Numbers,
on the other hand, aren't!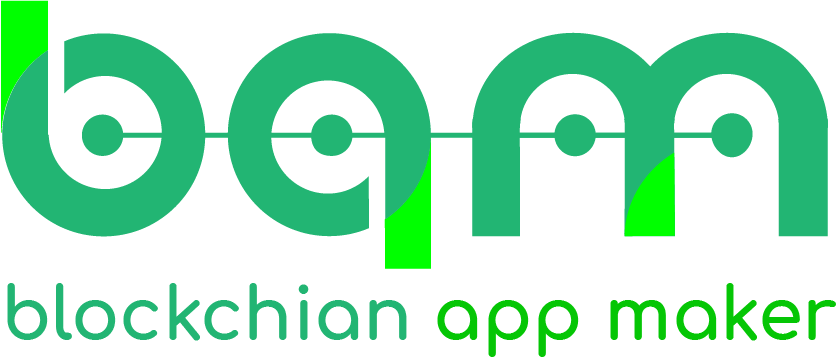 Interested In Our Services?
Research and Development Centre
407, Atulya IT Park,
Bhawarkua Main Rd, Indore,
Madhya Pradesh 452010
Apartment 4105, 25 Arena Tower Crossharbour Plaza, London E14 9YF
135, 447 Broadway, 2nd Floor, New York, NY 10013, USA
FDRK3822 Compass Building, Al Shohada Road, AL Hamra Industrial Zone-FZ, Ras Al Khaimah, United Arab Emirates
264 George Street, Sydney 2000