Custom EMR and EHR Solution Through Blockchain Technology
Enhance the management of EMR and EHR with Blockchain to stay ahead in the healthcare industry.
The healthcare business is a wide field in which technical advancements are critical to the development of a strong medical infrastructure. When a patient approaches a hospital with any kind of disease, the doctor performs a series of tests, and depending on the patient's health, additional tests may be advised, allowing physicians to make more informed judgments and provide the best therapy to the patient.
A patient's age, identity, current health conditions, history of ailments, and medications are all collected from the moment they walk into the doctor's office. These data are recorded electronically in the United States in the form of Electronic Medical Records (EMR) and Electronic Health Records (EHR). Despite the massive amount of data generated, the current centralised medical record management system is inefficient, clumsy, and fails terribly in data analysis, security, and interoperability. Most importantly, patients should have complete access to their data.
Bilockchain App Maker is the appropriate answer for you if you need a clear, high-security, efficient data management system, data analysis, interoperability, and clutter-free medical software development solution.
The terms "electronic health records" (EHR) and "electronic medical records software" (EMR) are nearly synonymous. Both are digital records of information about patients. EMR is limited to a digital representation of a patient's chart, medical history, and treatment history from a single physician or institution. It is almost never shared with another hospital. An electronic health record (EHR) is a comprehensive record of a patient's information from numerous doctors, including all test results, medical history, sickness history, and prescription.
Difference Between EMR and EHR Medical Software
Electronic Medical Record

Electronic Health Record

Digital version of patients chart from single hospital source.

Complete Health Record of Patients Information

Records are not shared with another hospital

Records are shared and accessed between multiple healthcare service providers.
The EMR/EHR nelps doctos track data over time and readily identify which patients are aue ror primary cneckups or other medical screening tests using ne EMR EHR nelps doctos. It also enables clinicians to assess a patient's well-being based on metrics like as immunizations, blood pressure, and other scan results. Doctors can make new modifications without having to go through paperwork or re-enter data. Treatment efficiency, doctor-patient relationships, lower-cost healthcare facilities, remote monitoring options, and better treatment options for patients are all aided by digital medical data.
Advantages Of EHR & EMR Solution
Digitization Of Medical Records:
Each new patient creates a large amount of data, all of which is critical to understanding the patients' current health. This information includes anything from keeping track of a patient's medical history to analysing reports. Given the importance of such information, good data management is critical to the healthcare industry's successful operation.
As a result, the implementation of Electronic Health Records (EHR) has resulted in numerous positive developments in terms of reducing paperwork. Most crucially, a unified digital system allows healthcare professionals to manage and monitor more real-time data.
Not much, although digitization has made it easier to schedule appointments, submit medical claims, and so on.
Our Medical Software Development Solution
We construct EMR/EHR apps at Blockchain App Maker that can be further customised based on your needs, and the built application may be scaled up to meet future needs.
EHR & EMR Medical Software Development
HIPPA guidelines are followed in the construction of our EHR and EMR software. It has a highly secure data management system, quick access to patient records, and real-time data monitoring methods built in.
EHR & EMR Medical Mobile Application Development
We create a user-friendly, easy-to-navigate mobile application with built-in features such as the ability to track patient data, medical histories, socioeconomic information, vitals, lab test results, radiology images, doctor prescriptions, and more.
EHR & EMR Data Record Execution Services
In addition to our development services, we offer a complete administration execution mechanism that includes data migration, pilot testing, and continuous quality improvements of always connected devices.
Certified System of EHR
Our medical EHR software development solution is built with the end goal of obtaining Quality Payment Program benefits in mind. Using certified SSL and TLS system encryptions for role-based verification, our software ensures clear and transparent data management.
PHR Software Development
Patients may easily maintain track of their personal medical history and other medical reports thanks to our Personal Health Records development. A doctor-patient interface module, health monitoring devices, and self-organizing information with EMR and EHR are all included in our PHR system.
Why Blockchain For the EHR & EMR system?
For a long time, blockchain has been an exciting field of research and development, with its benefits being used in a variety of industries. Similarly, blockchain technology is expected to benefit the global health sector due to data security, privacy, user experience, decentralisation, and a distributed immutable ledger.
Data duplication, piles of medical record sheets, misdiagnosis situations, counterfeit pharmaceuticals, delayed medical care, and inefficient healthcare information interchange are all issues that blockchain technology aims to address.
Electronic storage of medical records, lab test information, patient appointments with doctors, accounts, and billing are all features of the contemporary EHR system. As a result, the focus of blockchain technology should be on ensuring safe, tamper-proof interoperability of medical documents stored inside the decentralised chain of blocks across different platforms, as well as security and cost-effectiveness.
Benefits of Blockchain Technology on EHR and EMR
Key Features Of Our EMR & EHR Solution
E-Prescription
HIPPA Compliance
Medical Chart
Health Record Information Exchange
Interoperability
Telemedicine
Medical Billing
Data Analytics & Reporting
Why Blockchain App Maker?
Blockchain App Maker is a group of blockchain enthusiasts and developers who can offer insightful advice and solutions to help you strengthen your EMR and EHR systems with all of the features you need to help hospitals and doctors improve clinical productivity, analyse patient data, and stay connected with patients via the portal for better healthcare.
History is tedious! Numbers,
on the other hand, aren't!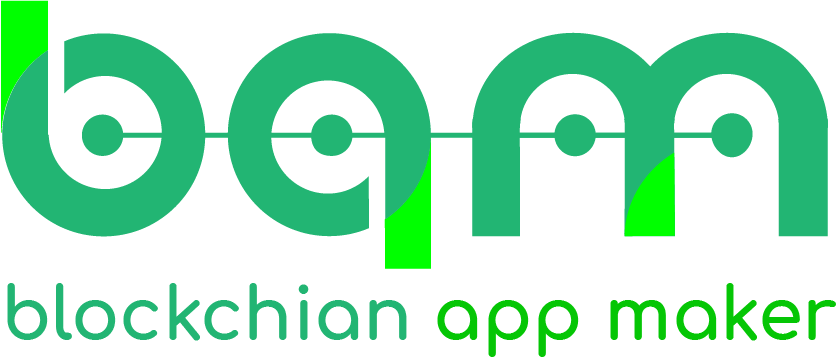 Interested In Our Services?
Research and Development Centre
407, Atulya IT Park,
Bhawarkua Main Rd, Indore,
Madhya Pradesh 452010
Apartment 4105, 25 Arena Tower Crossharbour Plaza, London E14 9YF
135, 447 Broadway, 2nd Floor, New York, NY 10013, USA
FDRK3822 Compass Building, Al Shohada Road, AL Hamra Industrial Zone-FZ, Ras Al Khaimah, United Arab Emirates
264 George Street, Sydney 2000