1. The information we gather and how we use it
BlockchainAppMaker.com values your privacy and is dedicated to safeguarding the information you share on this website. Unless required by law, we do not sell or share user information to other parties. We collect user information in order to better serve your requirements and respond to your requests for information.
2. Compliance with Data Security
Your data's security and privacy are critical aspects of BlockchainAppMaker.com's operation. This declaration assures our clients of our dedication to information and data security compliance. We are committed to protecting and managing any personally identifiable information ("Personal Information") you share with us, and we appreciate your need for adequate protection and management. BlockchainAppMaker.com is constantly working to update its privacy policy.
3. Usage of Personal Information
Any information that may be used to identify an individual, such as a first and last name, a home or other physical address, and an email address or other contact information, whether at work or at home, is considered personal information. In general, you can visit BlockchainAppMaker.com web pages without disclosing any personal information about yourself or telling us who you are. 
If you choose to supply us with your Personal Information via the internet, we may move information within BlockchainAppMaker.com or to BlockchainAppMaker.com third-party service providers, across borders, and from your country or jurisdiction to other countries or jurisdictions around the world.
BlockchainAppMaker.com attempts to follow all applicable laws established to protect your privacy around the world. Even if, in connection with the above, we transfer your Personal Information from your country to countries that may not require a "adequate" level of protection for your Personal Information, BlockchainAppMaker.com intends to adhere to the principles set forth in this Online Privacy Policy, even if legal requirements may vary from country to country.
In other words, our goal is to ensure that your Personal Information is protected no matter where it is gathered, transported, or stored.
Cookies may be used on the Blockchain App Maker website to aid in the production of overall site traffic statistics. Cookies by themselves cannot be used to determine a user's identity unless they directly identify themselves. You can disable cookies on your computer by adjusting the settings in your browser's preferences or options menu.
5. Disclosure of User Information
BlockchalinAppMaker.com does not rent, sell, or share your personal information with unaffiliated parties or businesses. If you have provided us with user information by e-mail, BlockchainAppMaker.com ensures that it is only shared with members of the BlockchainAppMaker.com Group who are all responsible for responding to your requests, either directly or indirectly.
6. In the following situations, we may be required to release information:
Under highly strong confidentiality agreements, we transmit the information to trustworthy partners who work on behalf of or with BlockchainAppMaker.com.
We respond to subpoenas, court orders, or other legal procedure in order to establish or execute our legal rights, as well as to defend ourselves against legal claims.
We think that sharing information is necessary to investigate, prevent, or respond to criminal activity, suspected fraud, circumstances involving potential risks to anyone's physical safety, or as otherwise required by law.
7. Links to Third Party Sites
The website BlockchainAppMaker.com may include connections to other third-party websites. The contents and policies of these websites are not the responsibility of BlockchainAppMaker.com. These links are given for your convenience only, and BlockchainApp Maker.com is not responsible for any information on these sites that is inaccurate. These sites may send their own cookies to users or gather data or personal information in other ways. We make no representations as to the existence, sufficient, accuracy, or completeness of any third-party website's Privacy Policy if the BlockchainApp Factory.com website links you to it.
8. Disclosure of User Information
The items, technology, and services discussed on this site may be protected by BlockchainAppMaker.com or other third parties' intellectual property rights. Nothing in this document should be considered as granting you any licence, title, or ownership of any intellectual property right of BlockchainAppMaker.com or any third party, whether by implication, estoppel, or otherwise.
History is tedious! Numbers,
on the other hand, aren't!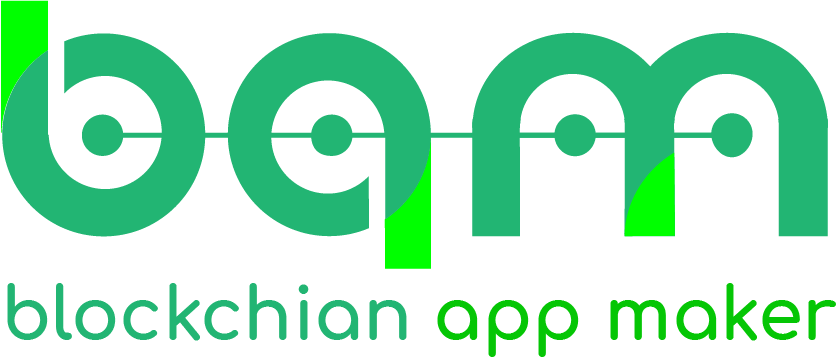 Interested In Our Services?
Research and Development Centre
407, Atulya IT Park,
Bhawarkua Main Rd, Indore,
Madhya Pradesh 452010
Apartment 4105, 25 Arena Tower Crossharbour Plaza, London E14 9YF
135, 447 Broadway, 2nd Floor, New York, NY 10013, USA
FDRK3822 Compass Building, Al Shohada Road, AL Hamra Industrial Zone-FZ, Ras Al Khaimah, United Arab Emirates
264 George Street, Sydney 2000