Web 3 Development-Examine The Web's Vast New Horizons
Get on board the internet of the future with a cutting-edge Web3 Development to have a chance at becoming a legend in the Web3 ecosystem.
Overview of Web3 Development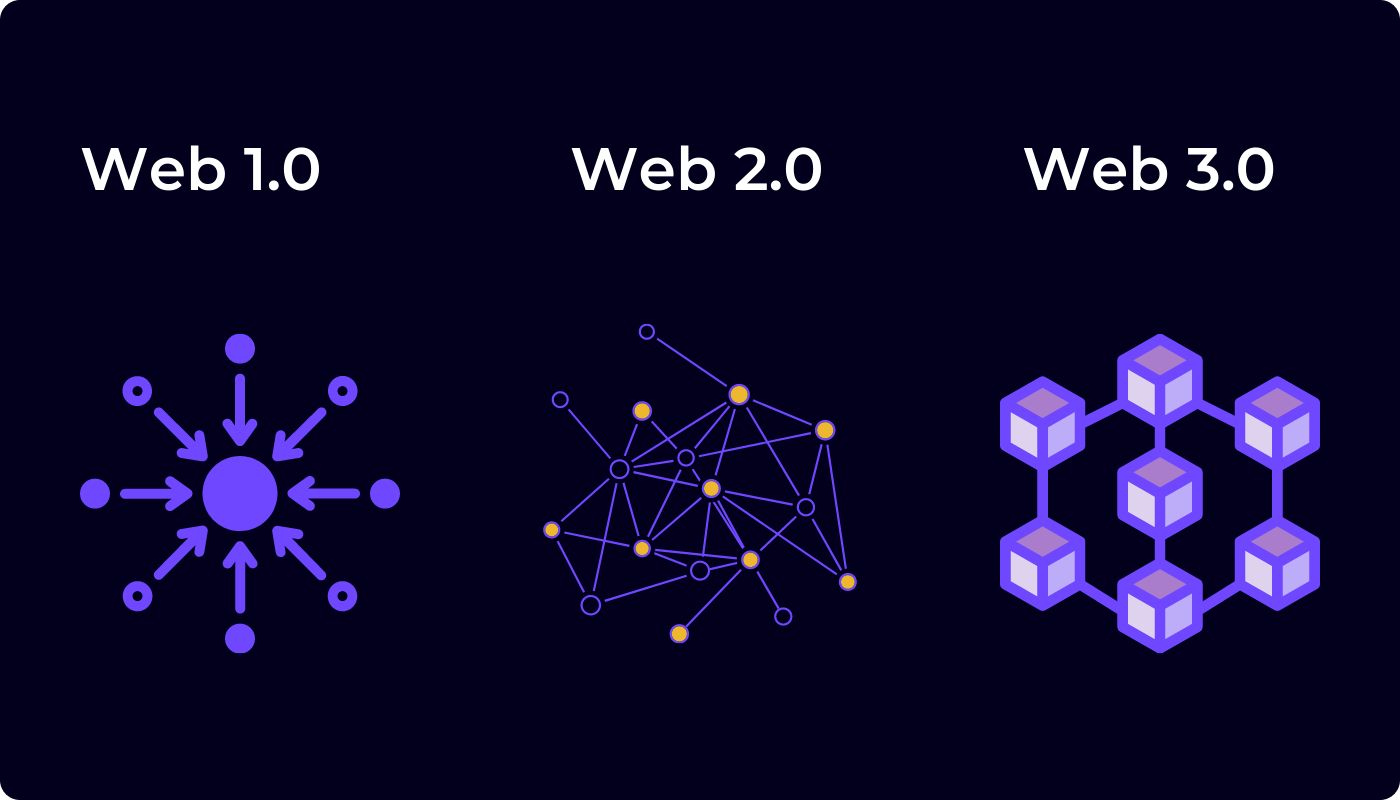 When the World Wide Web (WWW) became widely used in the late 20th century, the term "Web" entered the computing lexicon. Due to its one-way communication and infamously slow speeds, the "Dot com bubble," as experts dubbed it, burst in a few of years. With the advent of Web 2.0, people could now create content and share their thoughts with the world, enabling multi-way communication. Although the technology gave users comfort, recent incidents of customer data breaches at some of the major digital companies have raised questions about the underlying technology. People's faith in Web2 applications is not as unwavering as it once was. The demand for a more modern and secure internet has increased, and Web3 development may be the answer that everyone is looking for.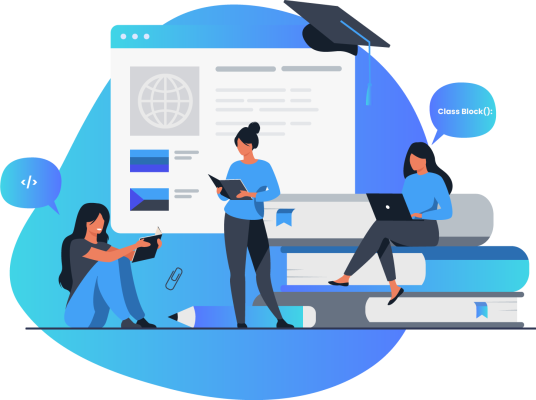 The phrase "Web3" refers to all of the advanced and cutting-edge technologies that will make up the internet of the future, including blockchains, the internet of things (IoT), artificial intelligence (AI), machine learning (ML), augmented reality (AR), virtual reality (VR), and more. The branches of the Web3 tree have been evolving at an astonishing rate over the past ten years, despite the fact that the technology is still in its infancy. The Web3 tree, when complete, has the ability to affect long-lasting changes in the world, but we still need to integrate all these sparse domains.
Decentralization is the main factor that gave rise to Web3. In this scenario, user data will be dispersed across "nodes" connected to the ecosystem rather than being restricted to servers. The other technologies support the blockchain networks, which serve as the framework on which devices are connected. Along with the prior Web 2.0 capabilities, Web3 also gives users power, making it possible for users to make money by selling their data. Additionally, the other technologies used on Web3 aim to change life by enabling the deployment of intelligent systems everywhere.
We are a company that has been active in the blockchain sector for a while, and we have witnessed the explosive growth of applications in the cryptocurrency space like non-fungible tokens since their inception. Our professionals have a wealth of expertise, which enables them to keep up with all the most cutting-edge technologies.
We have successfully serviced clients from all around the world by creating a variety of Web3 and blockchain-based applications. Today, we work to actualize the entire Web3 ecosystem by expanding our understanding of various Web3-related technologies and how to incorporate them into blockchains.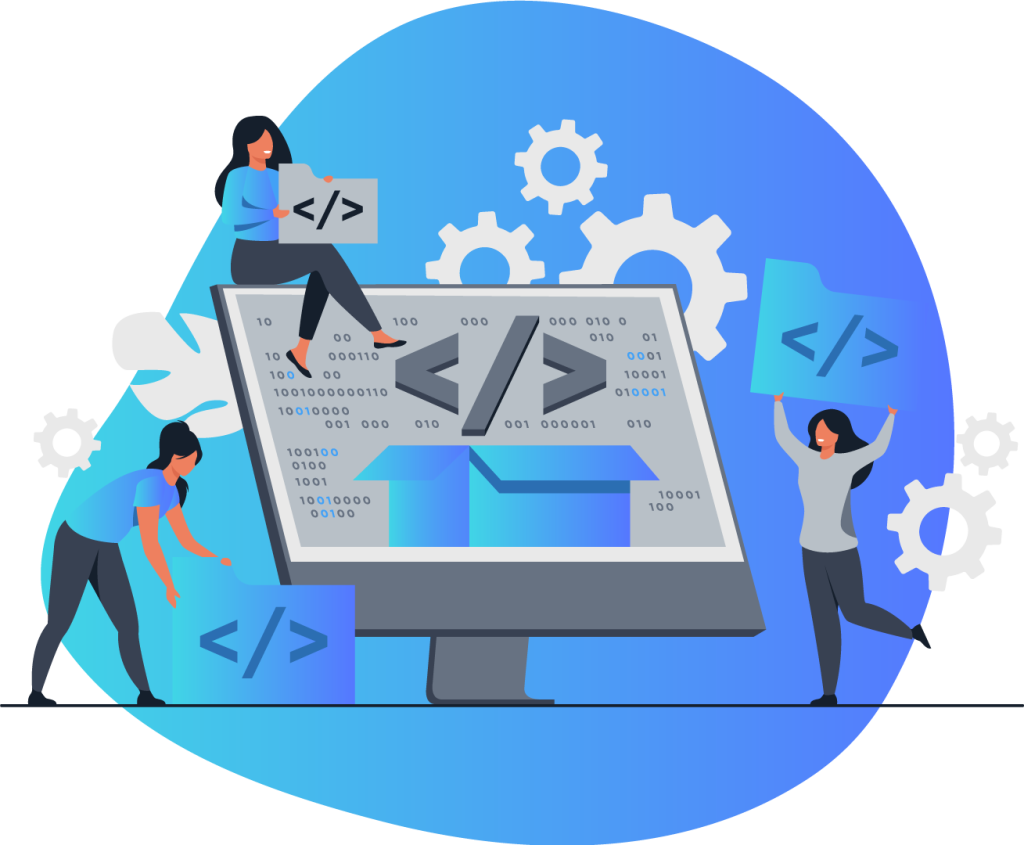 Popular Services We Offer For Web3 Development
Development NFT
Like specialized applications or as digital goods across blockchain networks, we create NFT assets for games, movies, music, arts, fantasy sports, virtual real estate, and more to help aspiring artists.
NFT Marketplace Growth
By meeting all of your needs, our professionals create NFT marketplace platforms across blockchains for art, music, games, fantasy sports, virtual real estate, and more.
Gaming NFT
We are experts at creating NFT-based games, in-game assets, and native tokens for a variety of game genres. If necessary, we can also provide some external development and design support.
Development of cryptocurrencies
By including all required utilities and assuring sufficient value by providing initial liquidity for your coins, we generate cryptocurrencies in various blockchains for diverse crypto applications and communities.
Development of cryptocurrencies
Development of Smart Contracts
To guarantee that all conditions and execution protocols operate flawlessly without a hitch, we develop smart contracts specifically tailored to meet customer requirements. Our work on smart contracts extends to well-known blockchains.
Development of Smart Contracts
Development of Cryptocurrency Exchanges
We build blockchain-based cryptocurrency exchange platforms from the ground up using freely deployable software. By including all the features our consumers demand, we have experience with centralised, decentralised, regulated, and hybrid cryptocurrency exchanges.
Development of Cryptocurrency Exchanges
Development DeFi
We provide high-quality solutions for decentralised finance (DeFi) applications, such as platforms for borrowing, lending, staking, cryptocurrency exchanges, yield farming, cryptocurrency wallets, and more, by creating from the ground up and quickly deployable platforms.
Development Launchpad
We build NFT launchpads, which are brand-new to the Web3 world, Whitelabel solutions, and launchpads for initial offerings such as IDO, ICO, and STO on several blockchains.
Blockchain Development
Due to our experience with blockchains, we are able to build entire networks focused on different industries as well as add to or layer 2 develop existing blockchains like Ethereum and Binance Smart Chain.
Activating the Third Generation of the Internet
The Web3 ecosystem is made up of a number of different parts. The primary ones are blockchain technology, edge computing, decentralised networks, machine learning, and artificial intelligence. Although considerable success has been achieved thus far, integrating these technologies has been a difficult process because each of these sectors has its own unique set of growing characteristics. From here, the success rate will only rise as we continue to gain knowledge.
Using the Edgẹ
Distributed Networks​
Artificial Intelligence and Machine Learning​
Technology behind blockchain​
Using the Edgẹ
In order to make information available, Web3 relies on edge computing, which allows data to be created and consumed at the convenience of your devices at faster speeds than ever.
Distributed Networks​
Artificial Intelligence and Machine Learning​
Technology behind blockchain​
Benefits of Web3 Development?
Why Should You Hire Us as Your Web3 Development Company?
Our company's motto, "Partial triumphs are not successes," is something we live by and it shows in how we work. For a long time, we have been creating Web3-based applications, learning with each project. Additionally, because of the often-demanding nature of the technology we work with, our professionals thrive in difficult situations. We only deliver high-quality finished products to our clients because of our proficiency in all phases of software creation, including planning, design, development, testing, and launching. We are pleased to assist you in any way if you have a love for Web3 and wish to run a company in the rapidly developing ecosystem.
History is tedious! Numbers,
on the other hand, aren't!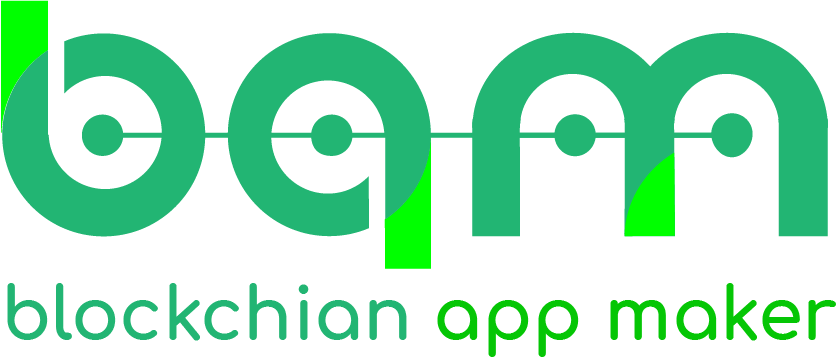 Interested In Our Services?
Research and Development Centre
407, Atulya IT Park,
Bhawarkua Main Rd, Indore,
Madhya Pradesh 452010
Apartment 4105, 25 Arena Tower Crossharbour Plaza, London E14 9YF
135, 447 Broadway, 2nd Floor, New York, NY 10013, USA
FDRK3822 Compass Building, Al Shohada Road, AL Hamra Industrial Zone-FZ, Ras Al Khaimah, United Arab Emirates
264 George Street, Sydney 2000