Cybersecurity
via Blockchain
With his significant experience, he can prevent unauthorised data operations.
Blockchain For Cybersecurity
Data, whether it's a desktop file, a server article, or a network packet, is undeniably the king of today's world. The ability to access huge volumes of data from anywhere in the world increases the danger of security threats, putting data ownership at risk. Fortunately, the rapid development of blockchain technology provides companies with a high level of data protection, reducing the likelihood of a data breach.
We use blockchain technology at Blockchain App Maker to remove the human element from the data storage equation. This lets enterprises to freely utilise and keep information without fear of internal and external cyber-attacks. Our 200+ person team is continuously striving for perfection by utilising the most cutting-edge technologies available to protect industries' privacy.
The current problems in Cybersecurity
Challenges in the cyber world are always changing, resulting in the emergence of the following threats:
Community Of Cybercriminals
The rise of skilled and resourceful workers capable of completing tasks in a timely manner poses a threat to a variety of sectors. Every day, new techniques are developed, ranging from locking a victim's computer to selling hacking tools to less skilled crooks.
The massive growth of the loT network
With billions of web-enabled gadgets in use, many manufacturers overlook security infrastructure during the development process. This puts those who use them at risk, especially if they have multiple appliances in their possession.
Widespread usage of mobile technologies
The increasing number of people who utilise easily accessible mobile devices enhances their chances of becoming internet targets. Customers' security is harmed by the adoption of mobile payment systems, which contributes to cyber attacks.
Soundness of a third party
When a third party is hacked, the risk of losing crucial information skyrockets. Given the wide range of businesses that continue to rely on third-party services, it's no surprise that data breaches continue to occur.
To reduce the danger of cybercrime, blockchain technology is used because of its decentralised nature, which allows for the storing of data that is nearly hard to edit, obstruct, or delete. Its wide range of applications across a wide range of sectors distinguishes it as the top security driver.
Benefits Of The Blockchain For Cybersecurity

Integrity
It is considerably easier to encrypt data on any blockchain platform by using Interplanetary File System (IPFS), a decentralised storage technology. This allows organisations to store digital documents on a ledger while maintaining security and accessibility.

Decentralization (lOT)
The internet of things' rapid development necessitates the creation of a tamper-proof system capable of communicating with other devices without the assistance of a third party. This is when the decentralised nature of blockchain comes into play.

Sustainability
Because blockchain has no vulnerable places, the system will continue to function even if DDoS attacks are launched, thanks to the countless ledger clones.

Resilience
Regardless of whether the system is offline or under assault, it will continue to function normally.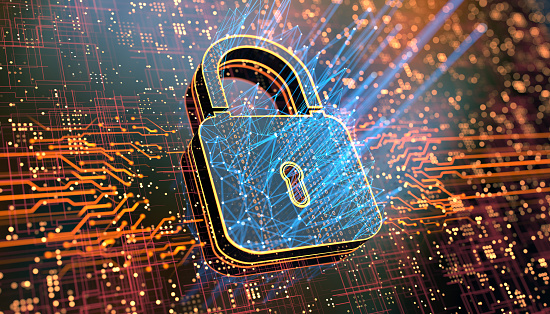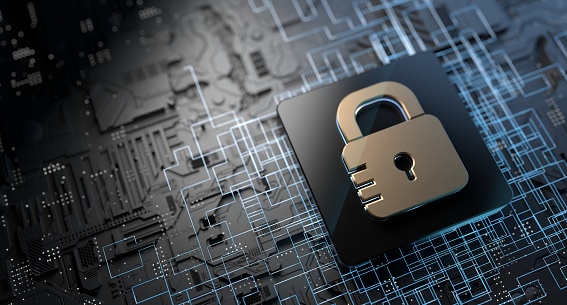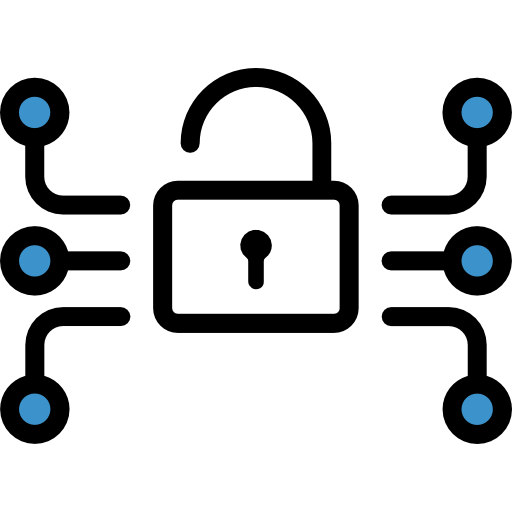 Secured Network Access
The two-step authentication approach eliminates the readily hackable password-based network authorizations, reducing the danger of forgotten passwords or human error.

Upgraded Smart Contracts
Blockchain is being used to remodel ledger-based software programmes that are appealing to a large number of current businesses in order to reduce the risk of cyber assaults.

Traceability
Companies are given an additional level of assurance: the inability of an outsider to verify the authenticity of a person's signature, thereby attesting to blockchain's reliability.

Customer Trust
Customers who are sceptical will no longer be so because the platform's openness will give them with their personal and highly protected data.
Examples of Blockchain Cybersecurity Industries Potential
Whether it's a health record, a bank account, a social security number, or an identity card, the expansion of internet data in today's world puts ordinary information utilised by hundreds of sectors in jeopardy. Vulnerability to cyber threats necessitates data protection, which can be accomplished via blockchain technology.
Cryptocurrencies
A rising variety of cryptos are benefiting from the blockchain platform, which provides them with integrity through built-in cryptography and open data sharing. The implemented cybersecurity system allows for secure bitcoin trading.
Banks
Because the financial sector is the most vulnerable to cyber-attacks, both traditional and internet banking require blockchain technology to protect their data. A multi-layered security protocol has the ability to decentralise risk, hence resolving global cybersecurity challenges.
Healthcare
Hospitals might use the decentralised ledger to thwart attacks aimed at one of the world's most important businesses. It permits the transfer of a limited quantity of data to healthcare authorities, who ensure that cybercriminals are denied access to patients' health records.
Government
Government agencies might readily spot potential assaults and trace information back to its source by creating a barrier between available data and hackers. The decentralised storing of encrypted data will undoubtedly achieve the securely ingrained cybersecurity requirements.
Military & Defense
Blockchain presents a valid information protection in the armed forces department, which has sensitive data connected to missions, innovative technology, and the navy. Its deployment ensures the anonymity of military data, allowing for improved performance and state influence.
Blockchain for Cybersecurity Forecast
The world of digitization is progressing, and blockchain technology is following suit. As more people use the internet, more cybercriminals try to develop more complex hacking techniques. It is critical to improve cybersecurity by implementing a decentralised ledger for the safety of your data.
Blockchain App Maker prioritises your security by providing a platform for secure data storage that is inaccessible to hackers.
Furthermore, by reducing the likelihood of identity theft, a cyber defence mechanism aimed at com batting fraud and improving general privacy is enabled.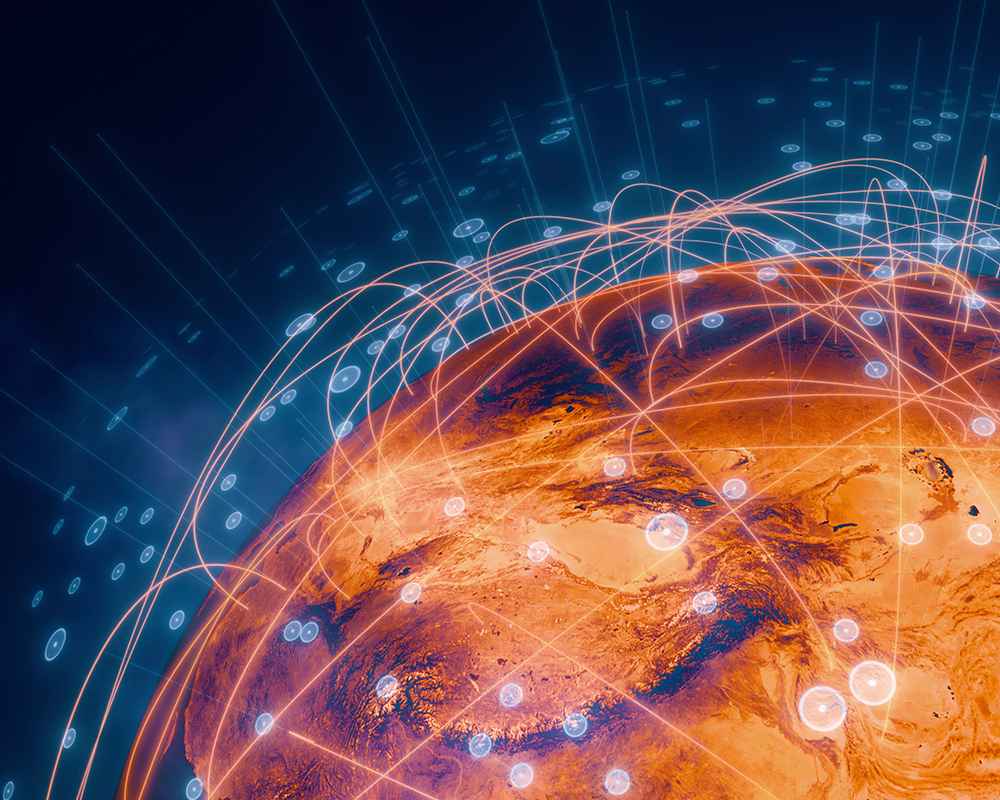 History is tedious! Numbers,
on the other hand, aren't!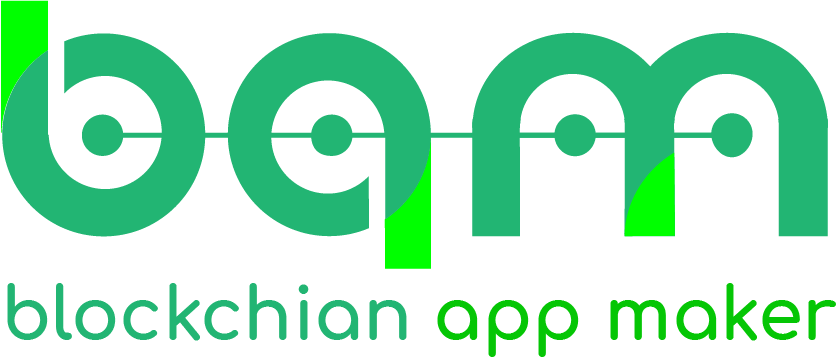 Interested In Our Services?
Research and Development Centre
407, Atulya IT Park,
Bhawarkua Main Rd, Indore,
Madhya Pradesh 452010
Apartment 4105, 25 Arena Tower Crossharbour Plaza, London E14 9YF
135, 447 Broadway, 2nd Floor, New York, NY 10013, USA
FDRK3822 Compass Building, Al Shohada Road, AL Hamra Industrial Zone-FZ, Ras Al Khaimah, United Arab Emirates
264 George Street, Sydney 2000