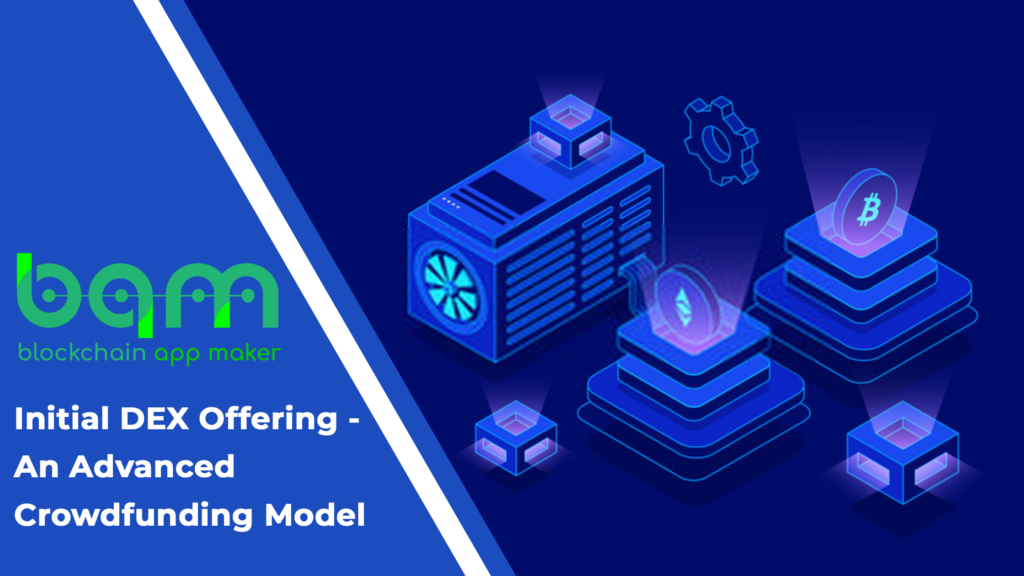 Fundraising was not easy at first; people had to look for investors and persuade them to invest; after that, there were numerous roadblocks to overcome in order to obtain adequate finances. However, when the crypto industries arose, they brought with them the freedom and flexibility to generate funds from all around the world. Cryptocurrency began to gain traction as a viable financial option, and many financial institutions began to incorporate crypto-based financial services.
Initial Coin Offerings, or ICOs, became popular in 2017 and played an important role in the crypto market. With time, several blockchain-based organizations began to introduce new approaches in the crowdfunding marketplaces to establish validity and trustworthiness.
The term "ICO" stands for "Initial Coin Offering."
In 2017, an initial coin offering, often known as an ICO, allowed entrepreneurs to raise financing using bitcoin. The user who is seeking money must provide a whitepaper in addition to the blueprint. Investors will contribute funds depending on the paper's concept and how the picture will be presented according to the roadmap.
The ICO will only be valid if the financing level meets the minimum amount indicated; else, it will be nullified. The soft or hard cap refers to the minimal amount of raises. Tokens will be available for utility services or as a stake in the ICO. Depending on the user's willingness, these tokens can be redeemed or staked.
With the token system they had, the ICO has matured into a tremendous media. They built confidence among investors by offering tokens as functional services for early investors. The money raised were massive, and many firms emerged as market behemoths.
Making an ICO Has Its Benefits
The ICO paved the way for globalization by allowing everyone who is interested in the projects to invest. This exchange was made easier by the cryptocurrency, which eliminated the need to pay taxes on international transactions, as we do with fiat money.
If your proposal is compelling enough to attract investors, you will also receive free promotion from them.
In the ICO, there are no limitations, and you can be the true owner of your concept while not having to divulge much about yourself.
But why is IDO Service needed?
Decentralization is something that both the IDO Service and the ICO Service have in common, although the ICO's unregulated and parameter less functionality prompted considerable concern. People began to complain about the way initial coin offerings (ICOs) operate. They are impacted by decentralized power, yet there are no clear rules for making investments.
Initial DEX Offering (IDO)
Ethereum was the first to introduce the concept of decentralized crowdfunding. However, Binance Smart Chain has now been used to develop a number of DEX-based projects. Raven Protocol, the first-ever IDO, is a decentralized distributed protocol based on deep neural network training. It aims to increase the platform's speed while also lowering its cost.
Another significant distinction is that, in contrast to IDOs, traditional exchanges' liquidity will be somewhat restricted. IDOs, on the other hand, are available to a liquidity pool of token pairs because they are built on a decentralized Crypto exchange. The movies are self-contained and may perform all functions without the need for a central node to control them.
The Advantages of IDO Development
There are various updates, and IDO Development has endeavored to alleviate the issues that ICOs have encountered.
The Initial DEX offering provides quick liquidity without any barriers to overcome, and it does not restrict or affect users' investment decisions. They have extremely inexpensive listing fees.
Because ICO has raised billions of dollars in a single year, IDO Development has a substantially smaller market capitalization than ICO. The fundamental reason for private investors' sustainability is the vesting time. IDO Platforms is a niche market with moderate but consistent growth.
Because it is decentralized, you will not be charged a large transaction fee or any additional fees. You can also use your tokens to complete the task.
They have complete control on sales and other structural factors. There is no way to get in.
Preferences & Growth of IDO Service Providers
The IDO – Initial DEX Offering Platforms is expanding at a steady rate, and it is only focused on providing users with a reliable and trustworthy market.The user in need's decision over IDO Initial DEX Offering Platforms is ultimately up to them. It's not that ICOs are bad; it's just that the IDO Initial DEX Offering Platforms are the finest. They each have their own level of credibility and benefits. For many people, ICOs remain the favored method of obtaining non-parameterized systems. ICOs have created a significant amount of crowdsourcing in the market. IDO is off to a terrific start as well. If you are the type of user that values privacy and anonymity, IDO is the perfect option for you.
Why Should You Use Blockchain App Maker? In the Development of IDOs
Blockchain App Maker is a company that specializes in blockchain and cryptocurrency development. With the help of a top specialist in the sector, we were able to turn a number of startups into industry leaders. We offer the best answer and choice to the clients for the future good because we have been in the Crypto industry for several years and know the pulse of the business. If you want to become an IDO Service Provider or an ICO Service Provider, all you have to do is pick up the phone and call us.