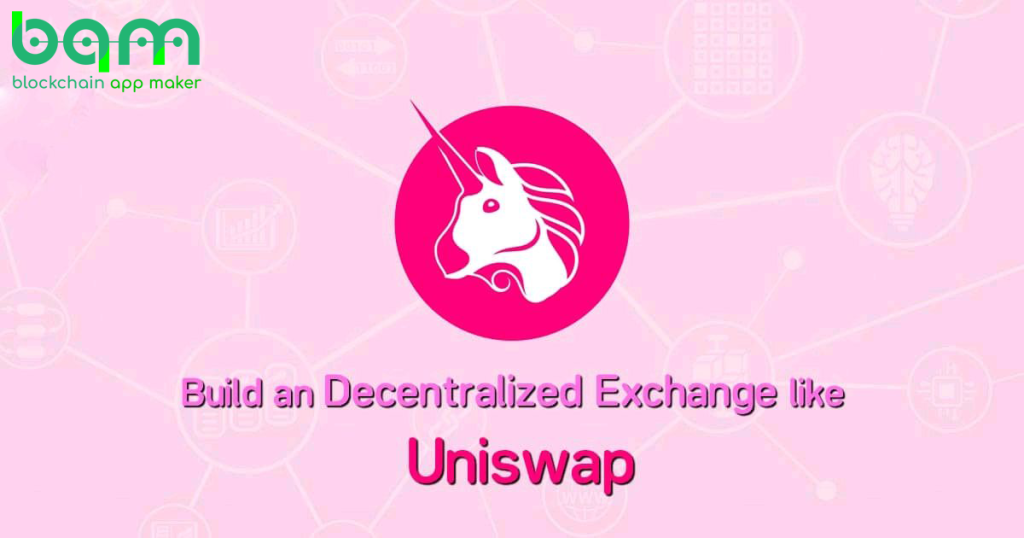 DEXs, or decentralized exchanges, are peer-to-peer markets where cryptocurrency traders can conduct transactions without entrusting the management of their funds to an intermediary or custodian. Decentralized Exchange facilitates financial transactions without the intervention of banks, brokers or any other agent. The most well-known DEXs, such as Uniswap, Pancakeswap and Sushiswap, make a wide range of financial services accessible straight from a compatible crypto wallet. DEXs have become a vital part of the expanding family of Defi Development tools.
How Do Decentralized Exchanges Work?
The Decentralized Exchanges work on the non-custodial model. They are self-governed. There is no involvement of a third party at any point during trading. Users are responsible for their assets. They provide liquidity for transactions trading directly with other participants. DEXs work through Smart contracts, which are self-executing computer protocols that guarantee the integrity of a transaction.
There are three basic categories of decentralized exchanges: Automated Market Makers, Order Book DEXs and DEX Aggregators.
Automated Market Makers-AMMs rely on smart contracts. They address the problems of liquidity. AMMs utilize smart contracts to form liquidity pools, executing trades when parameters match.
Order Book DEXs-An order book is a system matching buy and sell orders in real-time for trade execution. Order Book contains information about trading activities including volume, price, and expiry date, whether the user is trying to buy or sell an asset.
Order Books are of two types-On Chain Order Books and Off-Chain Order Books. For on-chain order books, all the orders get recorded on the blockchain. Off-Chain orders are recorded elsewhere to reduce gas fees and increase speed.
DEX Aggregators-DEX aggregators are like search engines. They allow crypto traders to use one dashboard to look for multiple liquidity pools. They are easy to use. The liquidity aggregator will display the best price across several sites where you can place your order after you enter the cryptocurrency trading pair you wish to convert.
Know More About Uniswap
The Ethereum blockchain-based Uniswap network enables users to exchange cryptocurrency tokens in a decentralized manner. On Uniswap, traders may trade Ethereum tokens and tokens based on Ethereum without having to trust anyone with their money. Additionally, users can earn fees by lending tokens to Uniswap's liquidity pools.
Decentralized exchanges like Uniswap may have several benefits, such as:
Safe: Since both parties are trading straight from their wallets, there is never any transfer of funds to a third party or general counterparty risk (i.e. entrusting your assets to a custodian).
Global And Unrestricted: No idea of borders or limitations on who can trade exists. Participation is open to anyone with a smartphone and an internet connection.
Simple To Use And Pseudonymous: No account registration or personal information is necessary.
How Does Uniswap Work?
The Constant Product Market Maker Model is used by Uniswap as an evaluation approach, which is its primary distinction from other DEX platforms. Uniswap operates without an order book and does not adhere to the traditional engineering of advanced trade. Constant Product and Market Maker are employed. This technique is an adaptation of the Automated Market Maker prototype.
Benefits Of Uniswap
Investing in a DEX platform that excels in user management, like Uniswap, has many advantages. These advantages include :
Various trading activities and services, including yield farming, staking, trading, liquidity pools, and so on, might help your business generate significant returns.
The Uniswap-like protocol running on the Ethereum network has considerably increased the need for human power. This will increase trading volume and user numbers because DEX systems like Uniswap control over 90% of the world's exchange market.
By employing Decentralized Exchange (DEX) platforms like Uniswap, which are widespread in the Defi exchange industry, your company may enhance client interaction and visibility in the cryptocurrency market.
How To Launch A Decentralized Exchange Like Uniswap With Defi Development Company?
By allowing users to trade tokens and participate in liquidity pools in which they are interested, decentralized exchange platforms like Uniswap provide consumers with a viable alternative to centralized exchanges.
We are specialists in the areas of decentralized exchanges and Defi development here at BlockchainAppMaker. You may be sure that our services will advance your Uniswap-type protocol because we have produced protocols and dApps in the fields of Defi token creation, Defi smart contracts, and Defi blockchain architecture development.