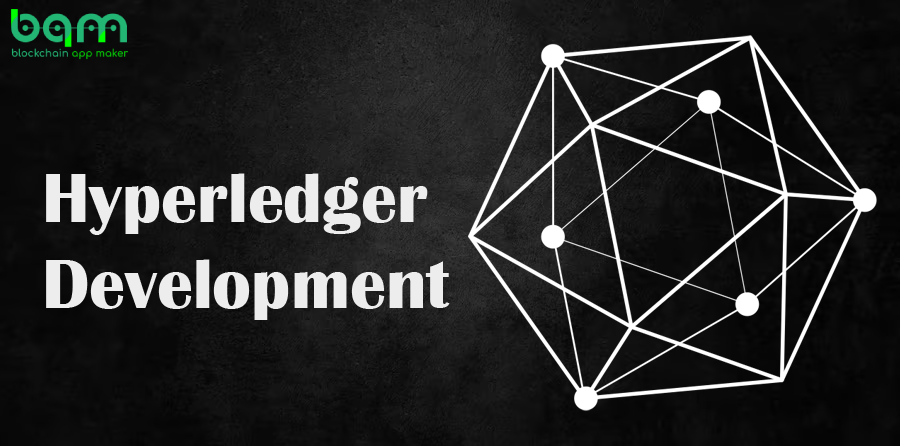 Hyperledger is an open-source project that aims to build blockchain-based platforms and tools for enterprise-level applications. It offers the standards and infrastructure required to create various blockchain-based industrial systems and applications. It is the trademark of the Linux Foundation and comprises several different components, each with its architecture.
The goal of Hyperledger is to facilitate industry-wide collaboration on the development of robust and high-performance blockchain and distributed ledger technology frameworks. Various industry sectors use these frameworks to enhance efficiency, performance, and transactions for business processes.
The Principles of Hyperledger
With the help of technical and business governance, Hyperledger offers a neutral, open community. It has made people aware of opportunities for enterprise-grade blockchain technology. Additionally, Hyperledger enables more straightforward distributed ledger adoption across several industry platforms.
The Necessary Components For Hyperledger Development
Distributed Ledger: The distributed ledger is the core component of Hyperledger Development. Its function is to provide a shared and immutable record of all transactions on the network.
Consensus Layer: The consensus layer ensures that all nodes on the network agree on the ledger's state. Hyperledger uses various consensus algorithms, such as Practical Byzantine Fault Tolerance (PBFT), to achieve consensus.
Smart Contracts: Hyperledger uses a modular approach to smart contracts. Smart contracts are self-executing computer programs that define the rules and regulations of the blockchain network. It supports many programming languages like Go, Java, and Node.js.
Membership Services: Membership services manage the identities of participants on the network. Hyperledger uses a permissioned blockchain model, where participants are known and trusted. There are some restrictions to access to the network.
APIs: Hyperledger supports many APIs, such as REST APIs, to make it easy to develop applications. APIs provide a standard interface for applications to interact with the blockchain network.
Tools and SDKs: Hyperledger provides several tools and software development kits (SDKs). The tools make it easy to develop, deploy, and manage blockchain applications. These tools include Hyperledger Composer and Hyperledger Caliper.
List of graduated projects of Hyperledger
Hyperledger Fabric: Hyperledger Fabric is a permissioned blockchain framework that utilizes a pluggable consensus mechanism and chain code-written smart contracts to permit developers to construct tailor-made blockchain applications. The architecture of Fabric comes with a modular design, whereby components such as peers, orderers, and clients can communicate with each other using the Hyperledger Fabric SDKs.
Hyperledger Sawtooth: Hyperledger Sawtooth is a permissioned blockchain framework that offers scalability and flexibility, enabling developers to customize their environment as desired. Its architecture comprises core components such as the transaction processor, validator, and client, all of which communicate with each other via the Sawtooth REST API. Additionally, it supports a wide range of consensus algorithms and Smart contract languages.
Hyperledger Iroha: Hyperledger Iroha is a blockchain framework specifically for mobile and web applications. It is powered by a new fault-tolerant consensus algorithm-YAC, allowing developers to create decentralized applications with a simple API. The architecture of Iroha is composed of core components such as peer, consensus, and client. These components can connect via the Iroha API.
Hyperledger Indy: Hyperledger Indy is a blockchain framework that facilitates decentralized identity management through a pluggable consensus mechanism and a verifiable credential model. Its architecture consists of a series of core components, including the ledger, node, and wallet, all of which interact with one another via the Indy SDK.
Hyperledger Aries: Hyperledger Aries is a toolkit designed to create decentralized identity management systems that are interoperable with other systems. It provides a set of protocols and application programming interfaces (APIs) to enable secure communication between distinct identity systems. The architectural development of Aries utilizes a core component set, which includes an agent, resolver, and storage, and connects via Aries protocols.
Hyperledger Besu: Hyperledger Besu is an Ethereum client designed to cater to public and permissioned blockchain networks. It boasts an array of consensus algorithms, including Proof of Stake, Proof of Work, and Proof of Authority. Its modular architecture allows for the continuous implementation and upgradation of these algorithms, while its peer-to-peer network facilitates inter-client communication.
Benefits of Hyperledger Development
Hyperledger has got it all! With a flexible and modular structure, it supports multiple programming languages, provides a shared ledger that everyone can access for more transparency and accountability, and even has a governance model that allows participants to make decisions and control the network. Businesses can use it to experiment with new business models and applications, opening up possibilities for innovation and growth. If that wasn't enough, it also offers a decentralized network to reduce the risk of a single point of failure, making it more resilient and reliable.
End Note
Hyperledger was built with an enterprise-ready mindset. Since every feature is free, it is convenient to utilize more tools during hyperledger development. Hyperledger passes the test of interoperability as well by offering customer-friendly development features. It also allows for quick customization and issue fixes. Blockchain App Maker has experience in developing enterprise solutions using Hyperledger. The company provides blockchain development solutions using advanced Hyperledger tools.