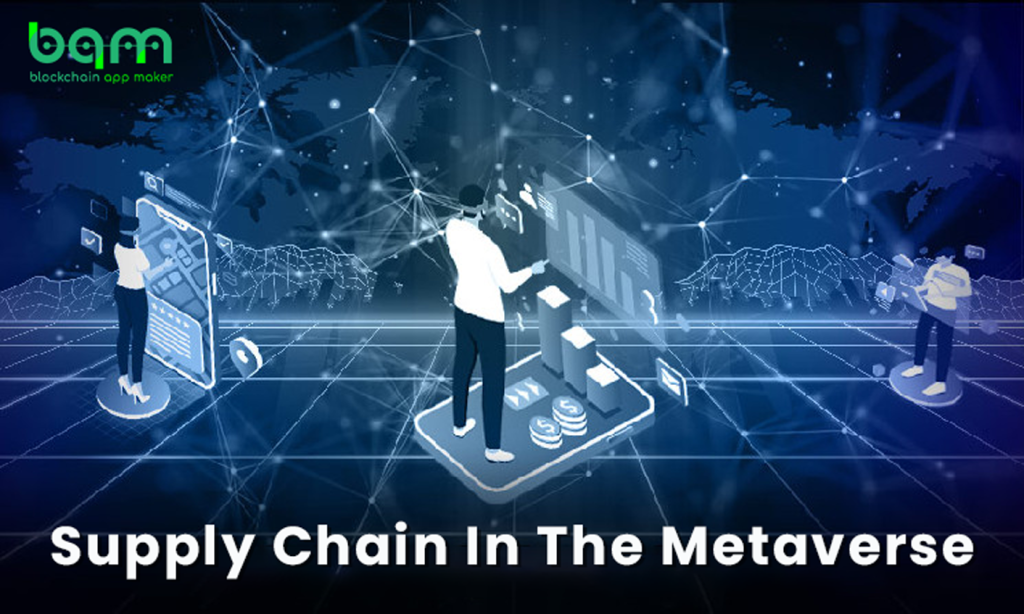 The metaverse is here and promises to change how people live and operate in the world. Digital and physical components will coexist in the next generation of the internet. It will make it possible for people to join forces from all over for a brand-new shared experience. Companies must find new ways to manage business performance and make decisions based on a balanced view of growth, profitability, sustainability, and diversity and inclusion, to simplify their customers' lives, anticipate and predict market changes and associated risks across the supply chain network, and manage their customers' expectations.
The metaverse may provide brand-new Supply Chain experiences in the digital world that we have never had before. The idea of the metaverse is to create a digital area and translate it into the physical world.
How will Supply Chain benefit from Metaverse and Blockchain?
Supply Chain Transparency- By offering 3D representations of how companies make, deliver and market their products, the metaverse can improve supply chain transparency. Lead times, current freight costs, and transit delays are easier to acquire for interested parties. This transparency and visibility will boost the supply chain's credibility, trust, and effectiveness.
Warehouse Operations-Metaverse can provide an opportunity for limitless collaboration. Every participant, from workers to the logistics department can consider environmental sustainability through the intelligent tools that metaverse and blockchain offer. With a warehouse, we can test the flow. Shelving can be optimized using space modelling. It is possible to research facility sites, staffing levels, and placement without building anything in the real world. The result is a more effective warehouse layout.
Accountability-Metaverse will be effective for joint efforts across all levels of the supply chain. It will enable direct coordination with suppliers and value chain sync, which increases accountability.
Manufacturing- The Metaverse will enable the digital simulation of goods, manufacturing procedures, and facilities to optimize resource allocation throughout the supply chain, run production scenarios, and even conduct operator training in a more realistic setting. It will prevent manufacturing facilities from starting and stopping. It will have broad repercussions for satisfying consumer demands for bespoke products, which have been hard to produce affordably in conventional facilities designed for mass production.
Virtual Meetings-Imagine a place where you can walk virtually and examine what is happening in the supply chain network. With metaverse and blockchain, you can visit every supplier at every tier in the supply chain and watch the movement of goods. Teams could virtually gather in this area to review planned production schedules, sales projections, and any supplier constraints that would have an impact on manufacturing output. Additionally, they may digitally visit busy ports to spot potential shipment delays and simulate viable solutions to keep goods moving toward the right shelves and stores. They would be able to view the precise position of the inventory.
Intelligent Planning-It's crucial to make sure the delivery of the products at the appropriate time and location because doing so cuts costs and waste. The metaverse has a carefully thought-out logistics structure tailored to your product and market, enabling real-time traceability.
Real-Time Access- Earlier, geographical distances meant linguistic and communication difficulties and sporadic access to vital supply chain components. These obstacles are significantly reduced with the metaverse client portal and single-point account administration, offering clients constant real-time access.
Wrapping Up
The metaverse and blockchain are getting established. In fact, leading blockchain development companies have been gradually integrating them into their operations. For instance, they have been utilizing supply chains to simulate industrial operations and augmented reality to improve the planning process. These technologies are now becoming more developed and prevalent. They are poised to alter how supply chain networks function as a result of the expansion of their use cases.
The metaverse resides in the supply chain network, which sits at the intersection of the real and virtual worlds. The metaverse will have immense potential. Now is the moment for supply chain leaders to start planning how their companies can use it and take advantage of the advantages.